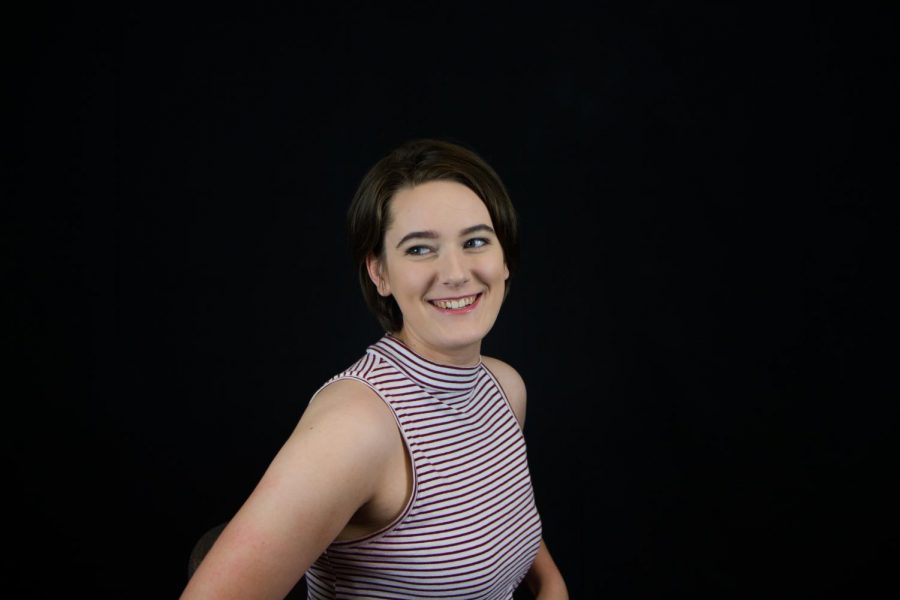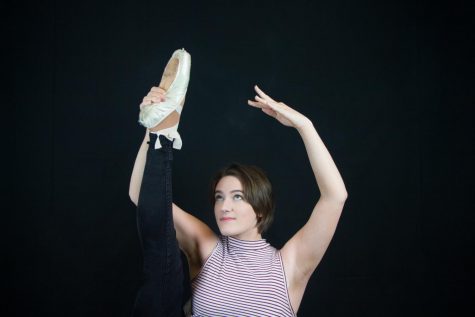 Photo:
Callie Hollis
When she's not on the winning scholarships from Playhouse on the Square or being the star in St. George's plays, you can find her dancing the night away. Her favorite types of dance include jazz and contemporary. When she grows up, she wants to live in New York, be on Broadway but never stop writing. Oh and not to mention the fact that she is also the Co-Editor-In-Chief of
The Lodge.
This year, she looks forward to helping new and old members of
The
Lodge
find and develop their passions.
Snowden Farnsworth, Co-Editor-in-Chief
May 08, 2020

Keeping Up with the Gryphons: Episode 22

(Story)

May 06, 2020

Keeping Up with the Gryphons: Episode 21

(Story)

May 04, 2020

Keeping Up with the Gryphons: Episode 20

(Story)

May 01, 2020

Keeping Up with the Gryphons: Episode 19

(Story)

Apr 29, 2020

Keeping Up with the Gryphons: Episode 18

(Story)

Apr 27, 2020

Keeping Up with the Gryphons: Episode 17

(Story)

Apr 24, 2020

Keeping Up with the Gryphons: Episode 16

(Story)

Apr 22, 2020

Keeping Up with the Gryphons: Episode 15

(Story)

Apr 20, 2020

Keeping Up with the Gryphons: Episode 14

(Story)

Apr 17, 2020

Keeping Up with the Gryphons: Episode 13

(Story)

Apr 15, 2020

Keeping Up with the Gryphons Episode 12

(Story)

Apr 15, 2020

5 Self-Care Activities to do at Home

(Media)

Apr 08, 2020

Keeping Up with the Gryphons: Episode 11

(Story)

Apr 06, 2020

Keeping Up with the Gryphons: Episode 10

(Story)

Apr 05, 2020

Is the United States Prepared for the Pandemic?

(Media)

Apr 03, 2020

Weekly Workouts March 30-April 10

(Media)

Apr 03, 2020

Keeping Up with the Gryphons: Episode 9

(Story)

Apr 01, 2020

Keeping Up with the Gryphons: Episode 8

(Story)

Mar 30, 2020

Keeping Up with the Gryphons: Episode 7

(Story)

Mar 30, 2020
Mar 27, 2020

Keeping Up with the Gryphons: Episode 6

(Story)

Mar 26, 2020

Keeping Up with the Gryphons: Episode 5

(Story)

Mar 25, 2020

Keeping Up with the Gryphons: Episode 4

(Story)

Mar 20, 2020

Keeping Up with the Gryphons: Episode 3

(Story/Media)

Mar 19, 2020

Keeping Up With the Gryphons: Episode 2

(Story/Media)

Mar 18, 2020

Keeping Up With The Gryphons: Episode 1

(Story)

Mar 18, 2020

Alvin Ailey for All

(Story)

Mar 17, 2020
Feb 15, 2020

Alvin Ailey for All

(Story/Media)

Jan 21, 2020

Play on Plagiarism

(Story)

Jan 19, 2020
Dec 19, 2019

I WATCHED HALLMARK MOVIES SO YOU DON'T HAVE TO

(Media)

Dec 17, 2019
Nov 20, 2019

Painting Together

(Story/Media)

Nov 14, 2019

Showcasing Students at the Art Show

(Media)

Oct 29, 2019
Oct 03, 2019

Rev. Momberg Apologizes for Chapel Talk

(Story)

Sep 19, 2019

Float Like a Butterfly, Sing Like a Bee

(Story)

Aug 20, 2019

Let's Make These Houses Homes

(Media)

May 31, 2019

Snowden's Guide to All Things Tony Awards!

(Story/Media)

May 31, 2019

2019 Tonys: Complete List of Predictions!

(Story)

May 30, 2019

Rock Me Mama Like A Wagon Wheel

(Story)

May 26, 2019

2019 Carnival

(Story/Media)

May 20, 2019

Acting and Activism

(Story)

May 16, 2019

Hot-Take Horoscopes!

(Story)

May 16, 2019
May 13, 2019
May 10, 2019
Apr 24, 2019

Expanding Horizons

(Story)

Apr 22, 2019
Mar 18, 2019

History Day Happenings

(Story/Media)

Mar 01, 2019

Leaving Our Legacy

(Media)

Jan 28, 2019

One Beard To Rule Them All

(Story)

Jan 28, 2019

Rundown of the Shutdown

(Story)

Jan 23, 2019
Jan 23, 2019

Shutdown Takes Toll on Robotics

(Story/Media)

Jan 10, 2019

Robotics on Fire

(Story/Media)

Nov 28, 2018

Ten Points for GryphNation

(Story/Media)

Sep 24, 2018

Stumped for Spirit Week?

(Story)