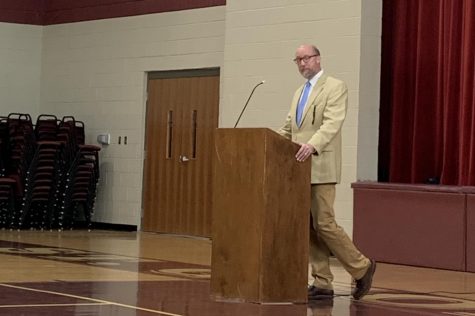 Owen Hewitt, Co Editor-In-Chief
September 18, 2019
St. George's students were pulled out of class at noon yesterday for a chapel follow-up after a controversial reflection was given by Reverend Thomas Momberg on Tuesday, Sept. 17 during all-school chapel.  Rev. Momberg works as the Vicar at Holy Trinity...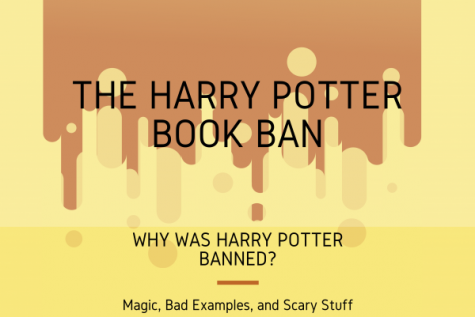 September 13, 2019
August 20, 2019
Co-Editor-In-Chief Snowden Farnsworth and Editor of Features Cary Robbins also contributed to the reporting of this story. St. George's Upper School...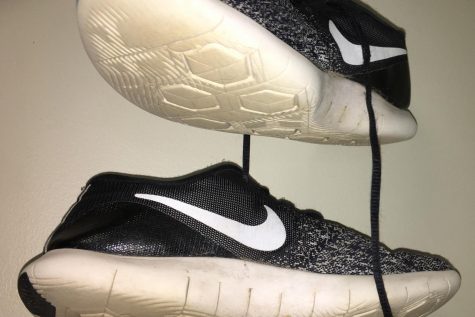 May 10, 2019
Do you worry about having water to drink or having shoes to wear? Most of the time, we take these things for granted, but not everyone is that lucky. The...
May 20, 2019
"When I moved to Memphis and began working at Playhouse, I approached the Playhouse On the Square staff with the idea of adding a Queer Youth Theater to our education department, and everyone was on board," Ms. Carley Crawford said. "Thus, Q&A was born." Ms. Crawford founded the group in 2015 with Ms. Claire Rutkauskas in 2015. Ms. Rutkauskas grew up in midtown Memphis as a part of the LGBTQ...
May 16, 2019
Does the fault lie with the stars, as Shakespeare wondered, or does it lie with ourselves, that we trust them? Though we have known for millennia that the orientation of constellations in the night sky has no influence on individual human lives, horoscopes remain enduringly popular A survey completed by the National Science Board in 2006 found that 73% of respondents admitted to having read a horoscope,...
Which would you prefer for Homecoming?
90's (56%, 9 Votes)
Glow in the dark (13%, 2 Votes)
Red Carpet (13%, 2 Votes)
"Grease" (13%, 2 Votes)
Carnival (6%, 1 Votes)
Western (0%, 0 Votes)
Total Voters: 16

Loading ...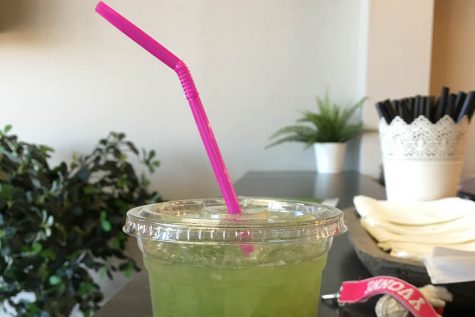 Are you looking for a new place to eat or for a place to hang out after school? Recently, a new restaurant has been making waves among St. George's students: Nutrition Hub. Their menu has a wide mixture...
If you know me, you know that I know a lot about pizza. I've been around pizza for quite a long time, and it's been with me through thick and thin (sorry, I had to). If...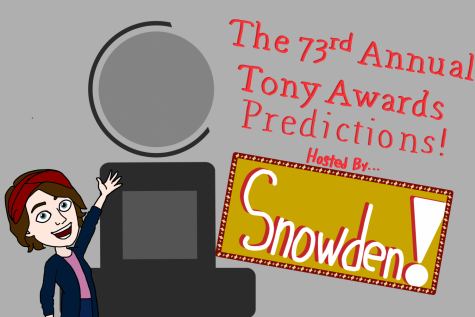 Just in case you get dragged to a Tonys party, check out this list, so you can seem educated and shock everyone into thinking you have an extensive knowledge of Broadway! Click below on the hyperlinks...
Stick to a routine Hey, is your life going off the rails? Try a routine. According to Northwestern Medicine, people who do not follow a routine often run out of time, while...
Madeline Sisk, Reporter
September 11, 2019
The 12 zodiac signs are believed to describe the personality of the people who are born within their domain. Although we at the...
Sam's NFL Week in Review: Week One and Two
September 11, 2019
Miss any football over the past few weeks? No worries, Reporter Sam Kuykendall is here to break down the matchups that mattered.  Week One: Packers...
Best Featured Actress of A Musical
May 31, 2019
Every year this specific category makes me wish everyone could win! We've got Lilli Cooper for "Tootsie," Sarah Stiles for "Tootsie," Mary Testa...
Snowden's Guide to All Things Tony Awards!
May 31, 2019
Tis the season… Tony season! The Tony Awards are by far the best of the awards shows, complete with live broadway-level performances from some of the...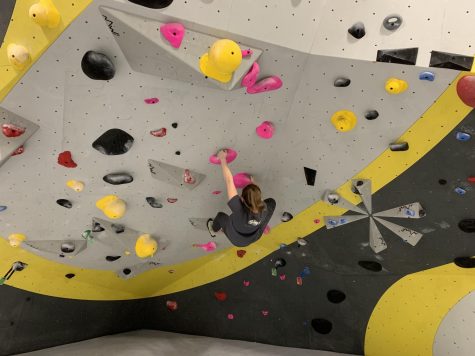 Callie Hollis, Reporter
June 21, 2019
Summer break is a time to kick back and relax. For those of us staying home this break, make your staycation fun with activities. Climb your way to a fun staycation this summer. Rock climbing is a great...
It's a New Chapter for Softball
May 17, 2019
It's the opening game of the season, and it's a beautiful day for softball. Dr. Kyle Capstick stands on the same field she played on during her time...
May 10, 2019
The Lodge's 2019 NFL Mock Draft
March 26, 2019
Cardinals – Kyler Murray, QB, Oklahoma: I don't like Kyler Murray. I'm being forced to do this for the clicks. At this point in draft season,...
March 7, 2019
With six weeks left in the Alliance of American Football's inaugural season, the Memphis Express, after picking up their first win last week against...
Something is wrong.

Instagram token error.