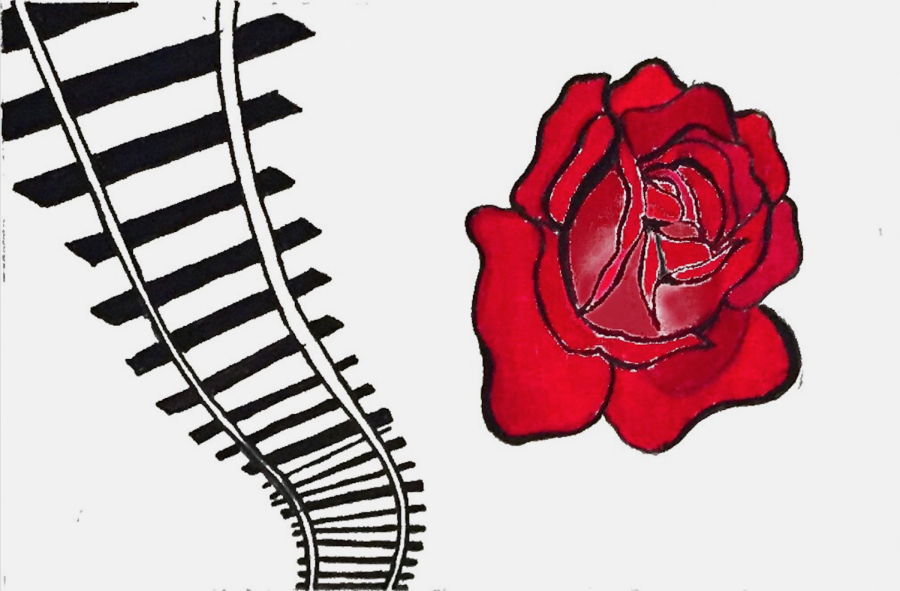 Photo: Snowden Farnsworth
Best Musical
When the chips are down, my bet goes to "Hadestown"
This year, original musicals like "The Prom" and "Hadestown" compete against movie-derived shows such as "Beetlejuice" and "Tootsie" and surprise nominee jukebox-style musical, "Ain't Too Proud: The Life and Times of the Temptations," which make up the Best Musical race. "Hadestown" is favored among critics to win, as it gathered the most nominations (14). It's also my pick  for winning Best Musical.
This is a particularly interesting race, as Tony voters have a reputation of preferring original work. Last year out of the seven new Broadway musicals, all were conceived out of pre-existing work, leaving the Tony voters to make a statement against this by awarding the most Tonys (10) to the least commercial production, "The Band's Visit." Yet, this year "Tootsie" has received great critical acclaim and along with "Beetlejuice" have proven that taking a creative approach to adapt a film to the stage can pay off as long as your intention is to improve or expand upon the story rather than solely recreating the movie for the stage to make money.
"Ain't Too Proud: The Life and Times of the Temptations" was the surprise nomination of the season. Being a jukebox musical, I was honestly shocked to see it announced during the nomination broadcast. A Jukebox musical takes pre existing music from an artist or band and then creates a plot around it. In the case of "Ain't Too Proud: The Life and Times of the Temptations," it is a semi-biographical plot about the life of "The Temptations." I personally knew the least about this show at the time of the announcement, as I had not yet listened to the cast recording and only had read reviews (which were mostly positive, especially in liking to the acting).
Another show in the race, which premiered earlier in this season, "The Prom," is a favorite among many diehard Broadway fans (including myself) because within its rich, relevant and original plot also lies a love letter to the theatre. Brooks Ashmanskas, Beth Leavel and Caitlin Kinnunen all gathered well deserved acting nominations.  They tell a touching, uplifting story about acceptance with some "zazz" that is most definitely Tony-worthy.
With that being said, I still feel that Hadestown will take the win. It follows the mold of beginning off-broadway before transferring (multiple times in "Hadestown"s case: to Canada and then London) eventually landing on Broadway, gathering prestige and allowing time to iron out all of the kinks before arriving. This places it in good company with shows like "Hamilton," "Rent," "Dear Evan Hansen" and "A Chorus Line" that paved the way for this trend that Tony voters historically like. While it's journey to Broadway is not the only thing giving "Hadestown" an edge, it checks most every box that Tony voters tend to favor: original, unique storytelling by powerhouse actors (receiving 4 acting nominations), a nomination for Best Direction of a Musical and Best Original Score (done by an all-female creative team, might I add), innovative orchestrations and an avant garde narrative, all tend to point to a show winning the big award: Best Musical.
While I love each show, which are unique in their own ways, making it nearly impossible to compare, my bet goes to "Hadestown."
---
Linked below are the cast recordings for the nominated shows that have been released. Listen if you like and comment what you are wanting to win!