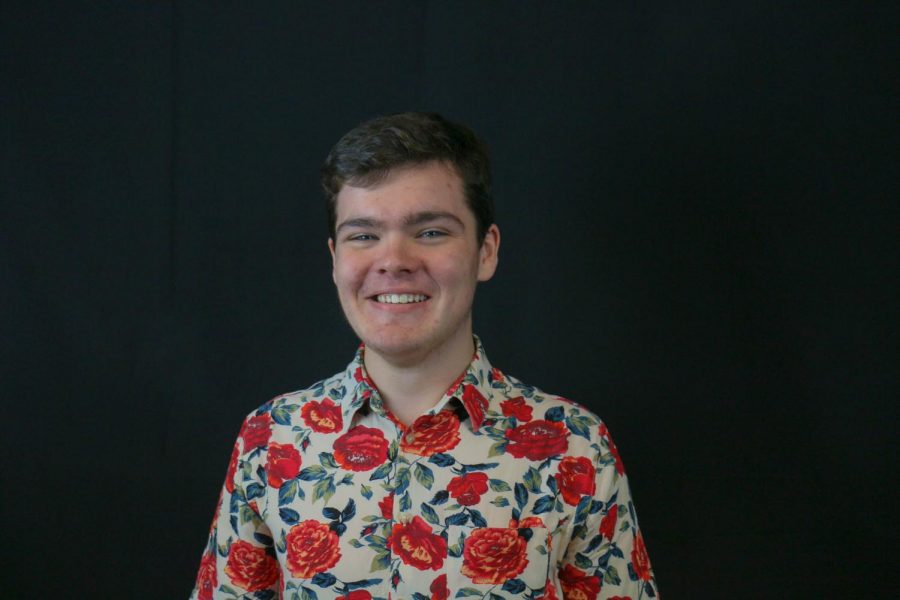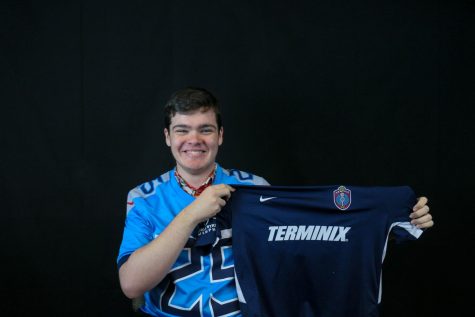 Photo:
Callie Hollis
If you've ever wanted to know everything there is to know about sports journalism, then spend 10 minutes at a football game with Owen Hewitt. Football, soccer and baseball are his true loves, not
The Lodge
. But, he's willing to lend us his genius for a couple minutes during the day. Owen is proud to be continuing at The Lodge as the co-editor in chief, alongside Snowden Farnsworth. This will be Owen's second year at
The Lodge
, and we cannot wait to see what direction he steers us towards. We love you Owen!
Owen Hewitt, Co-Editor-in-Chief
Sep 30, 2020

COVID-19 Sends Upper School Home

(Story)

Sep 10, 2020

Head of School Search Narrows to Two

(Story)

Sep 01, 2020

Standing Room Only

(Story/Media)

Aug 21, 2020

A Letter from the Editor

(Story)

May 08, 2020

Keeping Up with the Gryphons: Episode 22

(Story)

May 06, 2020

Keeping Up with the Gryphons: Episode 21

(Story)

May 04, 2020

Keeping Up with the Gryphons: Episode 20

(Story)

May 04, 2020

Eat Stream Sleep Repeat

(Story/Media)

May 01, 2020

Keeping Up with the Gryphons: Episode 19

(Story)

Apr 29, 2020

Keeping Up with the Gryphons: Episode 18

(Story)

Apr 27, 2020

Keeping Up with the Gryphons: Episode 17

(Story)

Apr 27, 2020

Eat Stream Sleep Repeat

(Story)

Apr 24, 2020

Keeping Up with the Gryphons: Episode 16

(Story)

Apr 22, 2020

Keeping Up with the Gryphons: Episode 15

(Story)

Apr 20, 2020

Keeping Up with the Gryphons: Episode 14

(Story)

Apr 20, 2020

Eat Stream Sleep Repeat

(Story/Media)

Apr 17, 2020

Keeping Up with the Gryphons: Episode 13

(Story)

Apr 15, 2020

Keeping Up with the Gryphons Episode 12

(Story)

Apr 08, 2020

Keeping Up with the Gryphons: Episode 11

(Story)

Apr 06, 2020

Keeping Up with the Gryphons: Episode 10

(Story)

Apr 03, 2020

Keeping Up with the Gryphons: Episode 9

(Story)

Apr 01, 2020

Keeping Up with the Gryphons: Episode 8

(Story)

Mar 30, 2020

Keeping Up with the Gryphons: Episode 7

(Story)

Mar 27, 2020

Keeping Up with the Gryphons: Episode 6

(Story)

Mar 26, 2020

Keeping Up with the Gryphons: Episode 5

(Story)

Mar 25, 2020

Keeping Up with the Gryphons: Episode 4

(Story)

Mar 20, 2020

Keeping Up with the Gryphons: Episode 3

(Story)

Mar 19, 2020

Keeping Up With the Gryphons: Episode 2

(Story)

Mar 18, 2020

Keeping Up With The Gryphons: Episode 1

(Story)

Mar 17, 2020
Mar 04, 2020

Ms. McClain and Ms. Underwood Accept New Positions

(Story)

Jan 10, 2020

It's All About Their Bottom Line

(Story)

Jan 10, 2020
Nov 15, 2019

Clash of the Titans: Alabama and LSU Battle It Out in Tuscaloosa

(Media)

Nov 07, 2019

The Breaking Point

(Story)

Oct 25, 2019

Gryphons' Volleyball Claims State Title

(Story/Media)

Oct 08, 2019
Sep 18, 2019

Chapel Sermon Causes Controversy

(Story/Media)

Sep 11, 2019

Sam's NFL Week in Review: Week One and Two

(Media)

Aug 20, 2019

Let's Make These Houses Homes

(Story)

May 20, 2019

Acting and Activism

(Story)

May 10, 2019
Mar 26, 2019

The Lodge's 2019 NFL Mock Draft

(Story)

Mar 07, 2019

Express Connections

(Story)

Jan 23, 2019
Jan 15, 2019

It's Time to Stop

(Story)

Jan 10, 2019

Evan's (and Owen's) Guide to All Things NFL – Divisional Round Playoff Picks

(Story)

Nov 15, 2018

Owen's Guide to All Things NBA – The Weekly Roundup for November 5-11

(Story)

Oct 29, 2018

Believe in Something

(Story)

Oct 23, 2018

Owen's Guide to All Things NBA: Preseason Power Rankings

(Story)