The 20 Best Albums of 2020
Editor-In-Chief Owen Hewitt rounds up the best musical projects of the 2020 calendar year
This past year was a rough one, we all know that at this point, but there still were some bright spots in the world of music! You may be asking yourself why I'm writing this list with almost a full month of 2021 under our belts, and that's because I wanted to give albums that came out later in the year a fair shake. With that qualifier out of the way, here's what I thought were the 20 best albums that came out this year!
20. "Notes on a Conditional Form" – The 1975
I labored over whether or not to put this release on the list. I love The 1975, and I'll be the first to say that this is nowhere close to the quality of their previous releases. There's far too much filler, and the album is too long to enjoy in one sitting. But, I do think that at its core this is a good album. I think that the band's foray into a more electro-folksy sound is interesting, and it works really well on tracks like "Boys" and "Jesus Christ 2005 God Bless America." There are also some moments that come close to reaching the 80s new wave heights that the band reached on their first record. "People," "Me & You Together Song" and "If You're Too Shy (Let Me Know)" stand out on the record.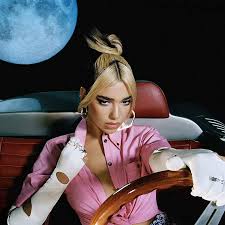 19. "Future Nostalgia" – Dua Lipa
There's nothing I love more than listenable mainstream pop, and Dua Lipa delivers with an album full of groovy basslines and flowy synths that's been a mainstay on the airwaves since it came out in March. It's a fun, danceable album, deployed at a moment where we all needed a good dancing session. I love the euro-club influences that come through on the project and the infectious hooks that Lipa lays down. My personal favorite tracks are "Levitating" and "Don't Start Now."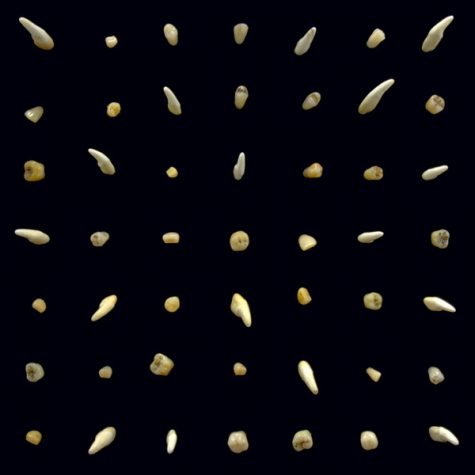 18. "Visions of Bodies Being Burned" – CLIPPING.
This release from Daveed Diggs-fronted rap group CLIPPING. is one of the most sonically fascinating projects that came out this year, as they lean in to a horror-movie inspired sound. The sound design on this record is incredible, as the group's production really does create a level of atmosphere you'd expect from an October blockbuster. The only reason that this is lower on my list is because I did not find it to be an enjoyable listen (not that it was intended to be), but I could easily find myself going back to a track like "Check the Lock."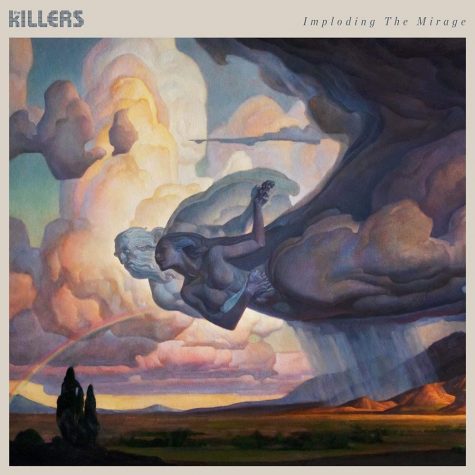 17. "Imploding the Mirage" – The Killers
"Imploding the Mirage" is The Killers at their Killers-iest, take it or leave it. It's well polished rock music, but Flowers and Co. leave enough of a rigid edge to maintain their early 2000s pop-punk status. This is an album from a band who have had plenty of time to reflect on who they are and what they create, and the fully realized sound of a now veteran band is thoroughly enjoyable. The opener, "My Own Soul's Warning," is an excellent track, and "Caution" is one of the most fun shout-along songs that dropped this year.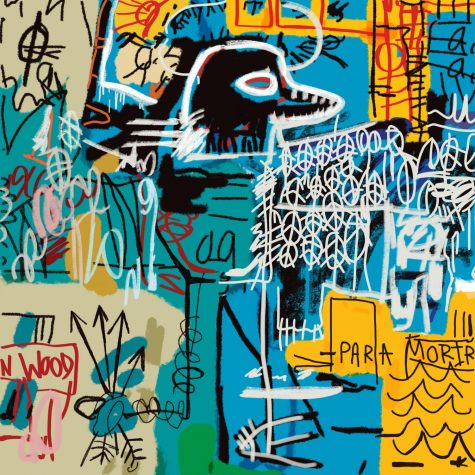 16. "The New Abnormal"– The Strokes
In my brain, this record is a package deal with The Killers' record. Everything I previously said about a veteran band who have had plenty of time to reflect and hone their sound applies again. The Strokes sound like only The Strokes could, as they push their unique brand of garage revival to the extreme. While I don't think there's a track on this record that will have as long of a shelf life as "Some Day," "Last Nite" or even "Reptilia," there's still a lot of great music on this record. "Brooklyn Bridge to Chorus" and "Bad Decisions" stand as my favorites from the album.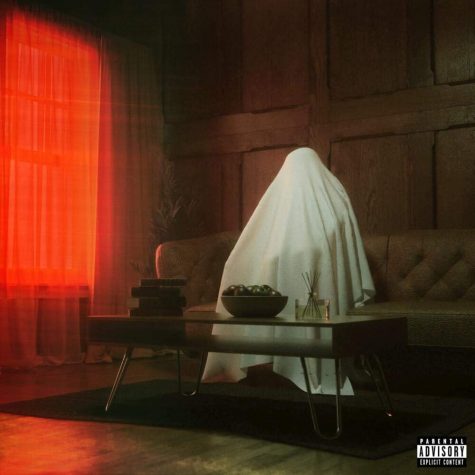 15. "I Can Feel You Forgetting Me" – Neon Trees
You might not remember Neon Trees, but you know Neon Trees. The band had some inescapable tracks in the early 2010s, namely "Everybody Talks" and "Animal," and then disappeared from the mainstream after we hit the midpoint of the 2010s. But they came back with force this year, releasing I Can Feel You Forgetting Me, a record full of a more polished version of the sound that brought them to the forefront of radio with previous releases. "Used To Like" has one of the catchiest hooks of any of this year's songs, and "Nights" carries forward an immense energy. If you haven't heard from the Neon Trees since their indie pop crossover status faded in 2014, make sure to check this out.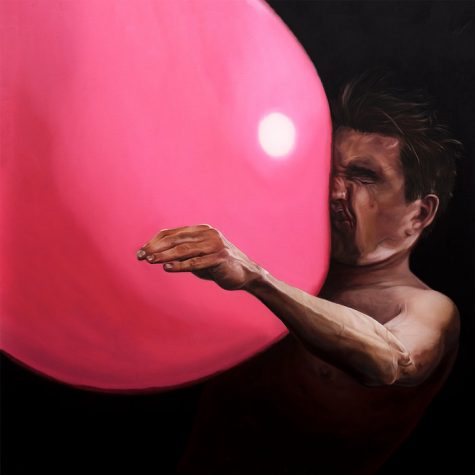 14. "Ultra Mono" – IDLES
There's no one that's quite as good at making music that makes me want to go fight someone in an abandoned parking lot as IDLES is. Ultra Mono follows with the Brit Rockers' mantra of not taking themselves too seriously to a T, as frontman Joe Talbot throws lyrics like "Like Connor McGregor with a samurai sword on roller blades" on top of brash guitars and clashing drums. The record's noisy sound was in part formed by producer Kenny Beats, who's worked with a multitude of hip-hop acts in the past. While I don't think that IDLES hits quite the same highs they did on 2018's "Joy," this project still is a fantastically fun listen throughout. "A Hymn" is my favorite song on the album, and also one of my favorites of the year.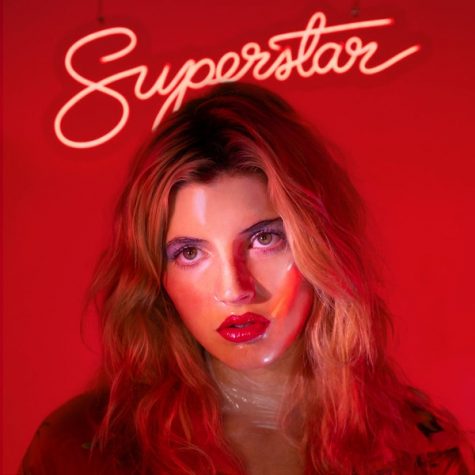 13. "Superstar" – Caroline Rose
"Superstar" is one of the few records on this list that came out before the world went truly crazy, and for me, listening to it has become a reflective exercise on what the year was and what it eventually became. Synths are scattered all over this project, where Rose does an excellent job of taking her more indie rock sound and incorporating elements of dream-pop and shoegaze. The fusion of genres present creates a record with an extremely unique aesthetic, and as much as I love the brash rock, some of this record's best moments are found in the quiet. "Freak Like Me" stands out as one of these moments, where the glittering piano and Rose's breathy vocals combine to create a serene soundscape. The bassline on "Do You Think We'll Last Forever?" also stands out as an incredible piece of the record.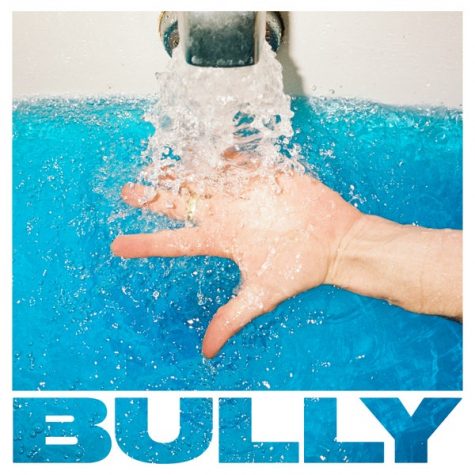 12. "SUGAREGG" – BULLY
If you could record catharsis and press it into vinyl, I imagine this is what it would sound like. "SUGAREGG" is so carefree, and not in a nihilistic "nothing will ever change so why bother" way but rather in a freeing "nothing will ever change so why bother" way. BULLY realizes that they don't need to be tied down to the societal structures of today, and this album feels like the sounds of someone who's been unchained after years of struggling. It almost doesn't know what to do with its own freedom. This is an excellent post-punk project, but if you're not familiar with the genre it might be difficult to approach. If this is you, I highly suggest starting with "Every Tradition" and dipping in further from there.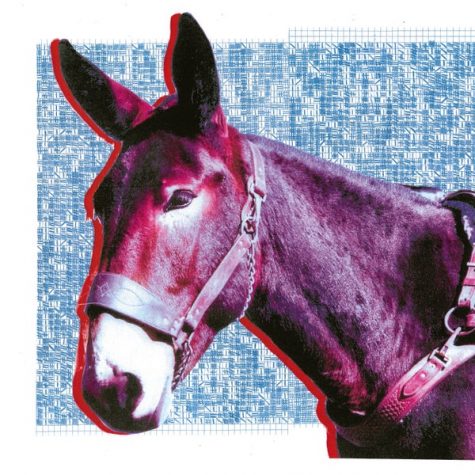 11. "Ultimate Success Today" – Protomartyr
If "SUGAREGG" is celebrating freedom from expectation recorded, then "Ultimate Success Today" is the oppressive societal structures we have in the modern world pressed onto vinyl. The Detroit outfit produces a raging post-punk sound that reaches up to the Clash-ian standard of the genre. Cover to cover this project is heavy, as it laments the aspects of our collective humanities that we have lost to modernization. Overall it's a great listen, my favorite tracks on the project were "Worm In Heaven" and "Processed By the Boys."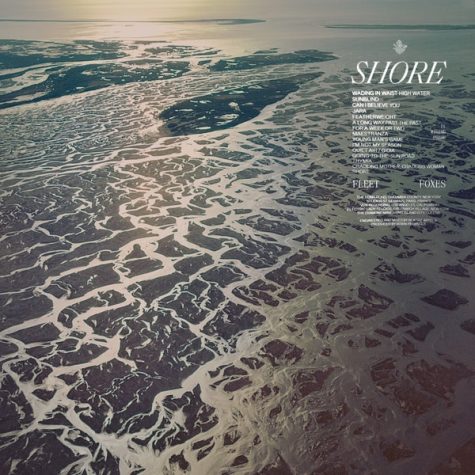 10. "Shore" – Fleet Foxes
Listening to the latest project from the Seattle-based Sub Pop folk rockers is an experience in meditation. "Shore" is a project that captures the essence of taking a hike through the wooded trails of the Pacific Northwest and puts it down on wax. It's gorgeously produced throughout, and I manage to lose myself in it every time I put it on. I can't recommend any songs off of it because I can never manage to tell where one starts and the next begins. It's truly beautiful cover to cover, and easily the best work Fleet Foxes has put out since their 2008 self-titled debut.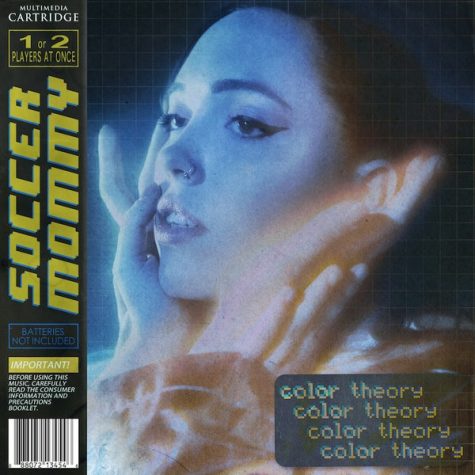 9. "color theory" – Soccer Mommy
I'm fairly certain that this project somehow transported directly from 2005, as the whole project feels like it could soundtrack a bad coming-of-age movie starring Micheal Cera. Thoroughly filtered guitars and cleverly written lyrics come together to create an epic Y2K nostalgia soundspace. Sophia Allison's delivery has a sort of heartfelt disinterest to it at times, which helps contribute to the overall sound of the project. "lucy" is an excellent track, and "yellow is the color of her eyes" is one of my favorite cuts from this year.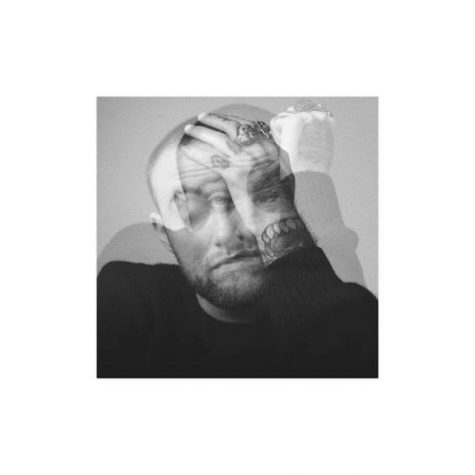 8. "Circles" – Mac Miller
Posthumous projects can often feel like last-ditch efforts by estates and labels to squeeze some more profit out of listeners and fans, but that is certainly not the case here. "Circles" sounds like a man writing his own eulogy. Miller starts to develop a really interesting modernized take on the singer-songwriter music of the 60s, something that we'll unfortunately never get to hear develop. It's possible that I perceive this album to be better than it actually is based on the context surrounding it, but as long as I can't get through "Good News" without choking up a little, this record deserves its spot.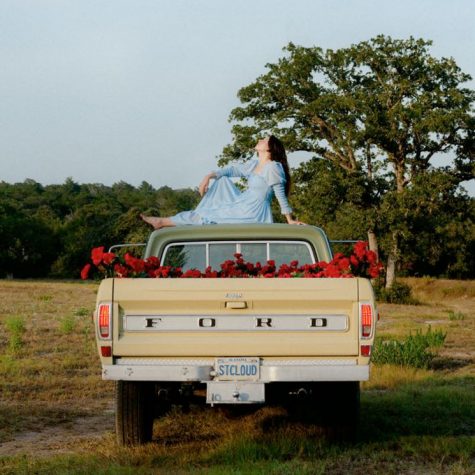 7. "Saint Cloud" – Waxahatchee
Alongside artists like Faye Webster and Julien Baker, Waxahatchee has helped to establish the "alt-country" genre in the mind of listeners. The sound she creates on this record really blurs the line between folk, country and alt-rock. The whole record feels very southern, and Katie Crutchfield's unique voice absolutely makes the project for me. Plenty of well-written lyrics for her to deliver here, too ("If I could love you unconditionally I could iron out the edges of the darkest sky" is a personal favorite). For the first time in what feels like a long time, the South has some really good musicians in all different genres.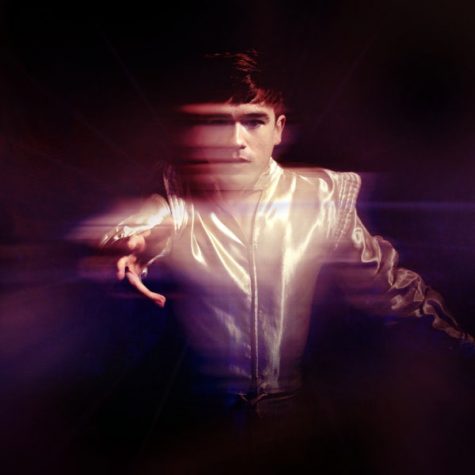 6. "Zeros" – Declan McKenna
The highly anticipated sophomore record from Declan McKenna (of "Brazil" fame) does not disappoint. The rising Brit rock star was able to turn our eyes and ears up to the stars at the start of the pandemic with this space-themed record. Each track feels meticulously looked over, curated to sound exactly the way McKenna wants it to, full of ambient noise, fuzzy synth leads and sweeping harmonies. McKenna's delivery is genuine, and his charm is enough to keep you invested for all 40 minutes of the project. My favorite tracks are "You Better Believe!!!" and "Rapture," though this is a record that is definitely best consumed cover to cover.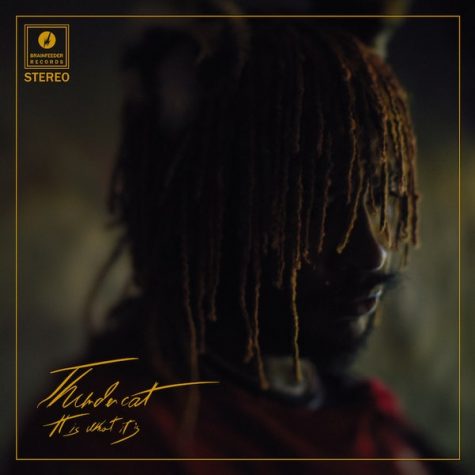 5. "It Is What It Is" – Thundercat
In the highly anticipated follow up to 2017's "Drunk," Thundercat delivers another record full of musically complex but fancy-free modern funk. As always with a Thundercat project, come prepared for a faceful of the nastiest basslines you've ever heard. Fantastic lines are scattered throughout, but are especially prevalent on "I Love Louis Cole" and "How Sway." Thundercat also delivers some truly memorable songs with his falsetto, as "Funny Thing" found a footing in the world of Tik Tok this summer. "Black Qualls" and "Dragonball Durag" also stand out as highs.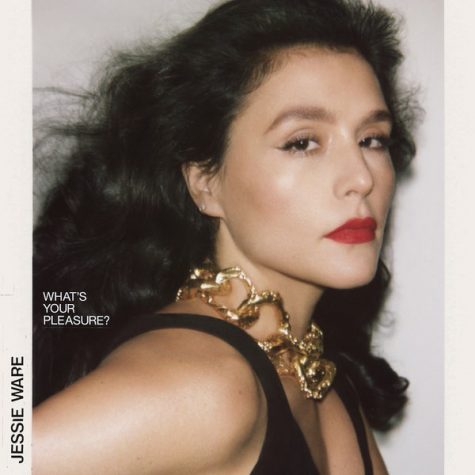 4. "What's Your Pleasure?" – Jessie Ware
Every year, there is at least one genuinely great female vocalist pop album released. In 2019, it was Carly Rae Jepsen's "Dedicated." In 2018, it was Kacey Musgraves' "Golden Hour." This year, that coveted spot goes to Jessie Ware with "What's Your Pleasure?," a record full of some of the best disco-pop released in the decade. From the opening strings to the final resolution of the record, Ware takes you on a 70s inspired joyride through some of the most danceable songs I've ever heard. It's captivating, it's accessible, it's fun, it's effortless and it's everything we needed in 2020.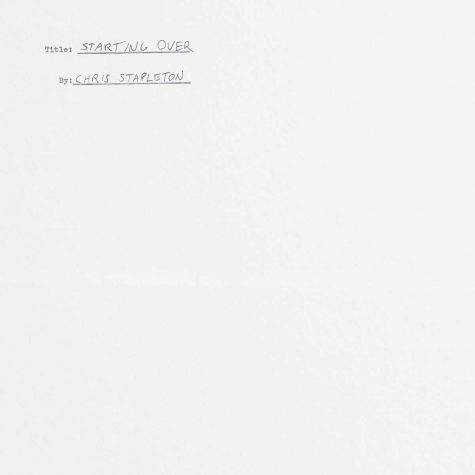 3. "Starting Over" – Chris Stapleton
"Starting Over" is everything you could ever want from a country album in the traditional sense. It's raw, unapologetic music that's angry when it needs to be and uplifting in other moments, with sharply written verses and hooks all over the project. The record's title track really sets the table for what the rest of the album has to offer, as Stapleton's soaring vocals provide an anthem for what was a trying year. "Arkansas" and "Devil Always Made Me Think Twice" are raucous and rowdy, and "Cold" provides a chillingly emotional moment. This is easily one of the best country records in recent memory.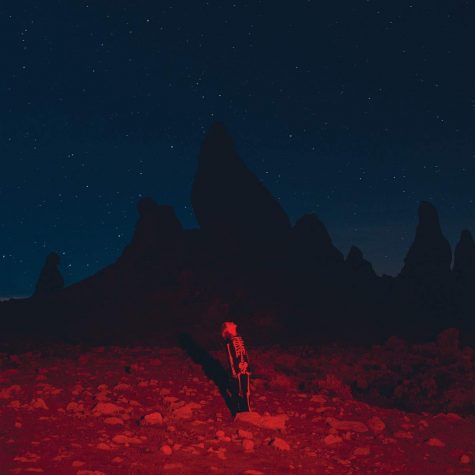 2. "Punisher" – Phoebe Bridgers
If not for the world collapsing around her, 2020 may have been the year of Phoebe Bridgers. To many it likely still was, as the indie darling blossomed into an indie superstar with the release of "Punisher" in June. With "Punisher," Bridgers managed to capture a moment in time, not one of joy or of sadness or of anger as artists often do, but rather a moment rife with melancholia, a helpless laziness felt by those who watched the world around them fall to pieces without being to help. The record is full of moments of heartbreaking beauty, both lyrically and musically, as blaring horns and gentle guitars carry a deceptively joyful tone throughout the project. "Graceland Too" immediately followed by "I Know The End" is one of the best two-song stretches to close out an album ever. Joy can still be found even in the record's grayest moments as the horn lines of "Kyoto" soar beyond the limits of the year. This is a record that was perfectly suited for everything that the past year was and could not be.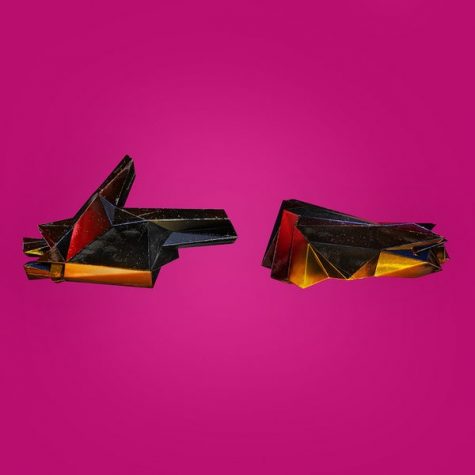 1. "RTJ4" – Run The Jewels
It's difficult to capture the importance of this album being released at the time it did in words. Was it ideal that "RTJ4" released in the immediate wake of the murder of yet another unarmed black man? No, it was absolutely not, in an ideal world it would be impossible to release at such a time because that time would not exist. Is it impressive that Killer Mike was able to predict the last words a man would speak as he was choked out by a police officer, his words and increasingly lifeless body being recorded for all to see and hear? It should have been, but it is not, because those have been the last words of many across our nation whose lives were cut short prematurely. This album was important for far more than just the music on it, but don't be fooled, the actual music on this project is some of the best we've ever gotten from the New York-Atlanta rap duo. Killer Mike and El-P are as sharp as ever, providing cutting commentary on everything from economic inequality and political radicalization, all over booming instrumentals produced by El-P himself. "out of sight" and "JU$T" are highlights on the album, especially the latter as it masterfully combines Pharrell with Rage Against the Machine frontman Zach de la Rocha, but "walking in the snow" establishes itself as a song of the decade by pure lyrical content alone. The project is sheer lyrical brilliance that was gifted to us when we needed it most.
View Comments (2)