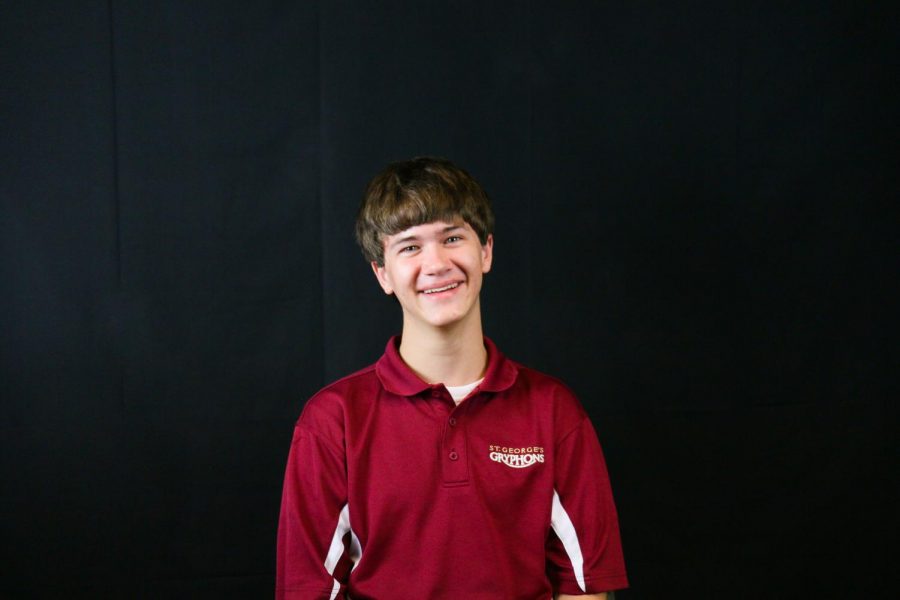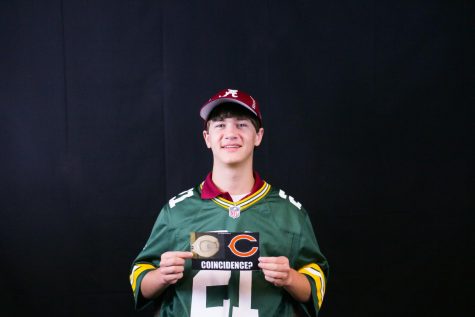 Photo:
Callie Hollis
Sam Kuykendall got a hot dog thrown at him at a baseball game this summer, but luckily he was able to recover in time to join
The Lodge
. Sam is very excited to write his take on sports for every viewer to enjoy. Outside of the newsroom, you can probably find him talking about his beloved Green Bay Packers or watching his favorite tv show,
The Flash
. During a zombie apocalypse, Sam would hide in a military base, which he thinks is a good idea until you run out of supplies.
Sam Kuykendall, Reporter
Apr 27, 2020

A New Look to the NFL

(Story)

Apr 10, 2020

Not So Easy to Cruise on Through

(Story)

Apr 03, 2020

NFL Free Agency- A Guide to the Mayhem

(Story)

Mar 04, 2020

XFL- Redone Right?

(Story)

Jan 21, 2020

Fit For a King: Elvis' 85th Birthday

(Story)

Jan 20, 2020

Sam's NFL Week In Review: Conference Championships

(Story)

Jan 14, 2020

Sam's NFL Week In Review: Divisional Round

(Story)

Jan 13, 2020

Sam's NFL Week In Review: Wild Card Weekend

(Story)

Jan 10, 2020

More Money, More Problems

(Story)

Jan 10, 2020
Dec 17, 2019
Dec 10, 2019

Sam's NFL Week In Review: Week 14

(Story)

Nov 15, 2019

Alabama Crimson Tide

(Story)

Nov 15, 2019

Clash of the Titans: Alabama and LSU Battle It Out in Tuscaloosa

(Story)

Nov 15, 2019

Sam's NFL Week In Review: Week Ten

(Story)

Nov 06, 2019

Sam's NFL Week in Review: Week Nine

(Story)

Oct 31, 2019

Sam's NFL Week in Review: Midseason

(Story)

Oct 28, 2019

Disney Live Action Remakes: More or Less?

(Story)

Oct 25, 2019

Sam's NFL Week in Review: Week Seven

(Story)

Oct 16, 2019

Sam's NFL Week in Review: Week Six

(Story)

Oct 09, 2019

Sam's NFL Week in Review: Week Five

(Story)

Oct 09, 2019

Sam's NFL Week in Review: Week Three and Four

(Story)

Oct 08, 2019
Sep 11, 2019

Sam's NFL Week in Review: Week One and Two

(Story)