A New Look to the NFL
New approved CBA changes multiple facets of the NFL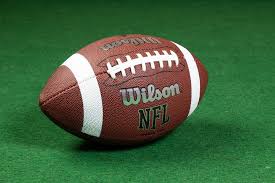 After multiple months of uncertainty and differing public opinions, the NFL has a new Collective Bargaining Agreement that will change the NFL for the next 11 years. Here is what all will be different from now on:
First, the vote was close, but it aims at increasing the pay of middle class players, who make up the bulk of the NFL. The vote came out at 1,019 for versus 959 against. What will change most, though, for the fans is the addition of a seventeenth regular season game, which will be added to the season around 2022. This extra game is what will increase the salaries of players and will give teams another chance to close the gap for a division lead and a playoff berth.
In addition to an increase in games, there will be an increase on the number of active players on a roster for a game, going from 46 to 48. This will help spread the work among a few more players, decreasing the wear and tear on players throughout the season.
The last major change will be a drastic one to the way the playoffs are set up. There will be an additional wild card game added for each conference. What this means is that there will be two more teams in the playoffs each year. Therefore, each conference will have only one team that earns a first round bye instead of two, with the second seed instead playing the new seventh seed. This will increase the playoff action and give more teams a chance to claim the Lombardi Trophy. This change will take effect sooner than the seventeenth game, so there may be two more teams in the playoffs even next season.
Leave a Comment