Not So Easy to Cruise on Through
Travel during outbreak heightens danger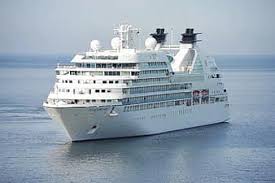 The outbreak of Covid-19 has dominated our lives and global news for the past several weeks. However, the sudden onslaught of restrictions and national shutdowns has left some people trapped away from home. Such is the case with cruise ships. Several of these ships have sailed into the news lately, but not for good reasons. Several cruise liners have seen Covid-19 creep from the news onto their decks.
Such is the case with the MS Zaandam, a Dutch ocean liner that has seen Covid-19 run rampant over the crew and passengers after it left the shores of Argentina on March 7. The ship needed to dock somewhere, but countries were hesitant to let a ship with confirmed cases of the virus dock. This is the moral dilemma that faced Florida governor Ron DeSantis when the Zaandam requested to dock in Florida. Help those in need but risk the safety of your community or turn them away?
These hard decisions have come with the virus, and Governor DeSantis ultimately decided to help the ship and those on board. However, the risk involved with travel during this time cannot be overstated. Stay home and stay safe.