Hair We Go Again
A review of Black-ish episode of Hair Day.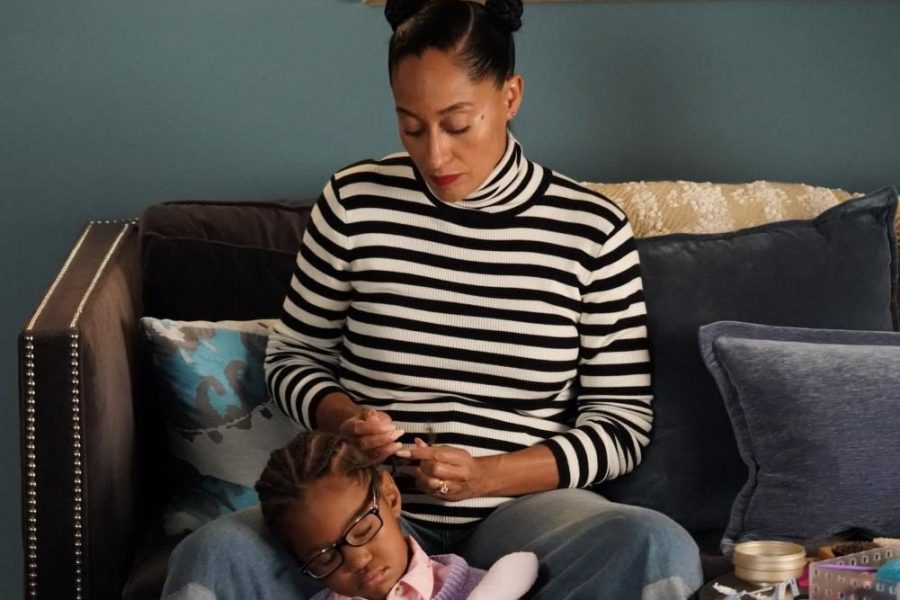 On Jan. 7, 2020, the tv show Black-ish aired a brand new episode titled "Hair Day." Black-ish is a show that follows the life of Andre Johnson (Anthony Anderson) and Rainbow (Traci Ellis Ross).  This particular episode is about Diane (Marsai Martin), their fourth child. In this season, Diane is in middle school and is growing into her character as most people in middle school do. The episode is a coming of age for Diane as she experiments with changing her hair.

The episode begins with Diane having a nightmare about getting a relaxer. She then wakes up and explains to her mom why she wants to stop relaxing her hair. She then started exploring different ways to style her hair. Surprisingly, artist Jill Scott performed an original song and dance number. The performance explored ways to style black hair.  

The episode discussed many hairstyles and ways that you can style black hair. In relevance to my recent story "One Curl at a Time: Hair Talk," I was super excited to see an episode that discussed hair. When watching the behind the scenes interviews, one of the executives stated that they thought it was time to talk about hair because of all the other things they have discussed.

  The episode featured interviews from various women of different ages with many different stories. It showcased how your relationship with a girl's hair and her mother are connected. In the relationship between Diane and Rainbow, the hair salon is a way to spend time with one another. As Rainbow said, "The salon is our thing." In the beginning of a girl's life their, mom does their hair, creating a super-powerful bond. In the interviews, many described a style from their childhood which their mom did that stayed with them thus far. In those same interviews, some women bring up the idea of hair bows in connection to their childhood. 

Even as girls age they develop relationships with people through hair. As they start seeing a hairdresser, you build a relationship. A hairdresser steps into a very trusting role once they begin treating a girl's or woman's hair. Not only do they build a relationship with each other, the girl also builds a relationship with other hairdressers and people in the salon. The salon becomes like a family atmosphere. It is a way to hear what's going on in other people's lives and get some things off of your chest. As one of the interviewees from the Black-ish behind the scenes shot stated, "your hairdresser is your shrink."

What I truly enjoyed about the episode was that it showed all the effort it takes having black hair. The episode shows the harsh reality of waiting to get your hair done, picking a style, the fact that you hairdresser may have a bunch of other clients, and even the time and mental capacity it takes to decide on a hairstyle. Black hair is so complex that at the beginning of the episode someone stated, "Are you really gonna try to tackle Black hair in 22 minutes? … Good luck."

Even with all that work, no one could ever understand the personal journey. At the end of the episode, Diane's brother Junior, played by Marcus Scribner, has an interaction with her. The interaction is a thing that black women and girls go through most of the time. Junior states that he notices something new and points out something that had nothing to do with her hair. That one scene points out how hair is so often overlooked.