Let's Talk Hair
Different hair textures spell completely different routines. How does yours match up?
Kiyana Fayne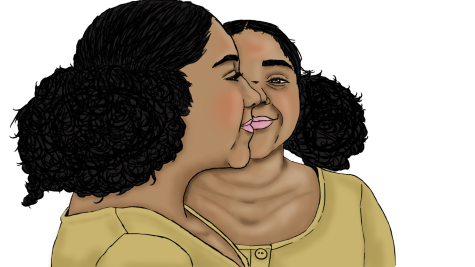 "I wish that [people] knew how hard it was to set aside time to actually do my hair in the morning," freshman Kiyana Fayne said. It takes her about 30 minutes every day to style her hair, which she calls very loose kinky curly hair. "For my curly hair, I wet it and then detangle it," Fayne said, "then put my products in. Then, I have to wet it again and then let it dry." She recommends styling gel products such as Shay Moisture and Camille Rose. When the weather changes, Fayne finds it difficult to manage her hair. "If my hair's straight and it starts raining, it'll go curly," she said. "If it's too humid outside or too hot, my hair gets really poofy, and it gets really tangled."
Sam Tremaine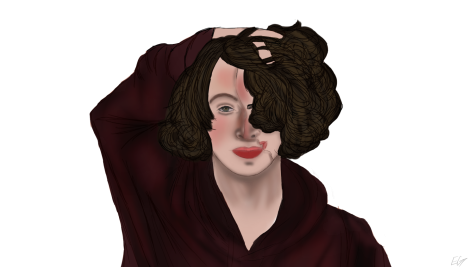 "I just shampoo and condition," senior Sam Tremaine said. "I don't put any stuff in afterward." He says that his hair is light and thin, and he only uses products such as Old Spice body wash and Pantene conditioner. Since he has so much hair, it gets hard to manage especially in humid weather. "We just got done with summer, and it's hot out, and it gets really terrible having long hair," he said. "It's like wearing a fluffy hat all the time so especially sweat messes it up. It gets all frizzy." He acknowledges the good and bad of having luscious mane. "It's just always there and in my face, and I don't like putting it up," Tremaine said. "It's nice, and I'm okay with people touching it. People touch it all the time."
Thandie Boudreaux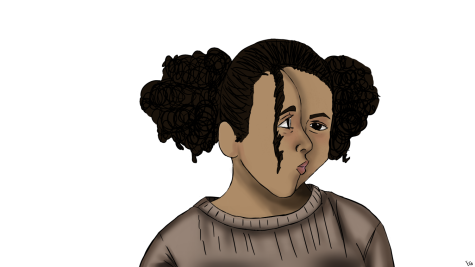 Senior Thandie Boudreaux has a head full of curly 3c hair. "Before I go to bed I braid my hair and in the morning, I will spray it and then put leave-in conditioner in it," Boudreaux said. It only takes her about 15 to 20 minutes to style her hair, using leave-in conditioner and edge control. Sometimes, however, it gets difficult to manage. "When it's humid, I will probably just keep my hair in braids because it gets really frizzy," Boudreaux said. Because of all her hair, she knows it takes her much longer to manage her for the next day before she goes to sleep at night. "I definitely have to take more time detangling it and preparing at night than a lot of people," she said.
Dariya Jones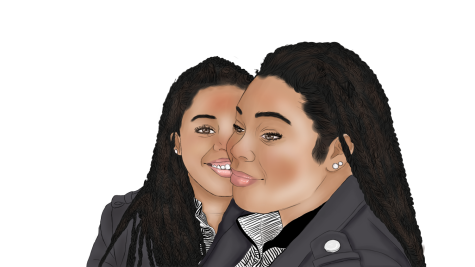 Junior Dariya Jones is known for her braids, but she wants people to know that she loves her natural hair. "Whenever I wear my puffball, my hair is not that short. It just looks like that because of shrinkage," Jones said. "Also, don't touch my hair." She mostly wears protective styles, like braids, because it is hard to manage her natural hair texture of 4A-4B. "If it's hot outside, I'm not gonna have my hair straightened because the humidity is gonna make the hair swell up, so usually if it's hot outside, I wear braids," Jones said. She recommends products such as Wild Growth, Ebin edge control, and Garnier Fructis moisturizer.
Claire Epperson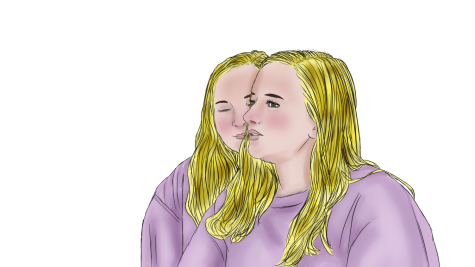 "If I come to school kinda looking like a rat, it's not because I didn't try," senior Claire Epperson said. "It's because my hair doesn't like to cooperate sometimes." Epperson is a swimmer, and so she says her hair dries out fast. She recommends to anyone who has dry hair to use a shampoo brand called Maui Moisture. Being a swimmer and having wavy hair can be difficult, but the shampoo that Epperson uses is her life saver when it comes to managing her hair. Sometimes, however, the humidity of the summer makes it hard to manage her hair. "Typically in the summer when it's like kind of dry, it gets really poofy, so I have to usually put stuff in it to make it not like frizzy," she said.
Leave a Comment