A taste of Colombia
Arepas Deliciosas serves amazing food with an even better purpose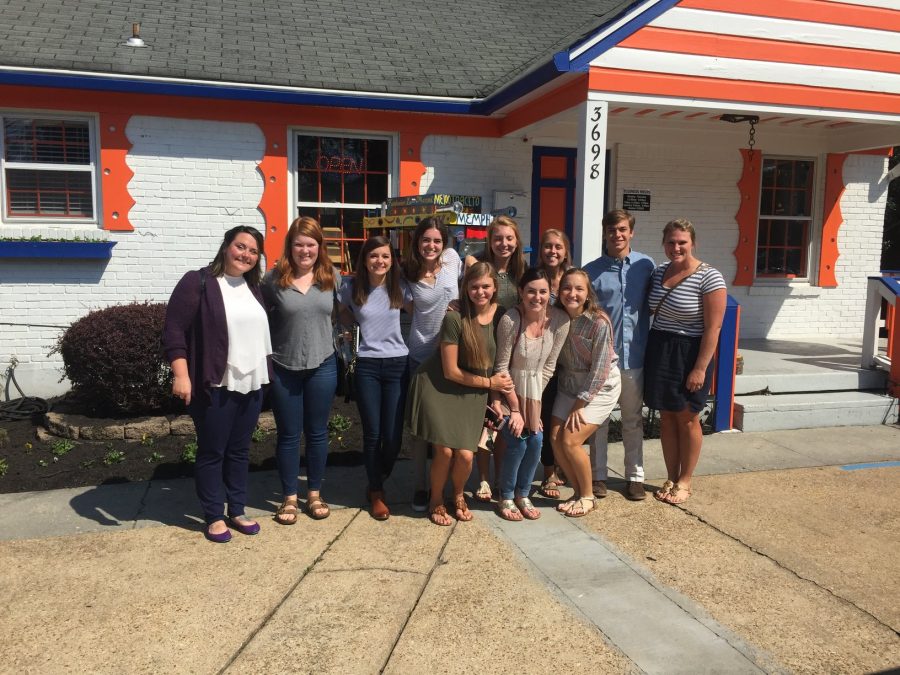 After taking a three hour practice AP Spanish exam, visiting Arepas Deliciosas for lunch was the perfect way to decompress and enjoy some authentic Colombian food.
The little restaurant, located on Summer Avenue, was bright and quirky, with checkered table cloths and various decorations on the walls. I walked in expecting to order chips and queso but was quickly surprised when looking at the menu.
Several items featured on the menu included plantains, empanadas and an assortment of arepas. I was not particularly familiar with any of these dishes, but I was excited to try everything that I could.
After sitting down, I was immediately told to order one of their juices, and after trying them, I could see why. Several of the fresh squeezed juices offered included orange juice, papaya juice, pineapple juice, and lula juice. These juices were very sweet and were much more flavorful than anything I've bought from the grocery store.
After trying the juices, I ordered the Arepa Rellena, which was stuffed with chicken, spices, lettuce, tomato and avocado. This arepa was very filling and had a variety of distinct flavors. I also had the opportunity to try the Arepa de queso, which had plainer flavors yet was still delicious.
Next, I tried the empanadas, or Latin American stuffed pastries. The empanadas I ordered were stuffed with cheese and came with salsa verde. While this was not the healthiest option on the menu, it was definitely my favorite. The flavors in the empanadas paired with the salsa very well, and this will be the first thing I order if I eat there again.
While the food was amazing, my whole experience was truly enhanced by what I learned while I was being served. The owner of the restaurant, Blanca Simpson, uses money left over after paying expenses and her staff to provide a facility for young Colombian women to learn vocational training in their home country.
Overall, I was happy to branch out and experience another culture's foods, and I believe that the restaurant deserves the name Arepas Deliciosas.