Making memories and yearbooks
Yearbook staff presses publish while allowing for sneak peek of their work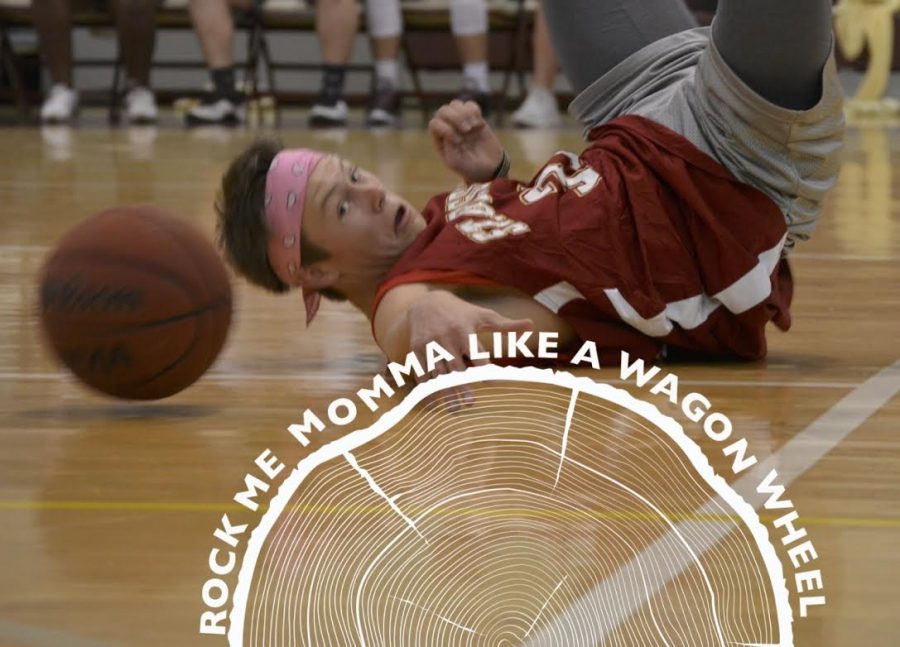 Creating a beautiful yearbook encompassing the entire St. George's community takes one teacher, twenty-six students and nearly entire school year.
Last week, the yearbook staff, led by Yearbook Coordinator Mrs. Emmy McClain and senior co-editors Channell Cole and Shane Horton, officially sent the final pages of the 2016-2017 yearbook to the publisher.
Since the class is required to create hundreds of pages, yearbook staff members begin designing spreads with the first weeks of the school year. Because of the class's almost immediate demands, it took a while for some students to adjust to the workload.
"Honestly, I wasn't expecting it to be as stressful as it was," junior Abbie Cloutier said. "Further on in the year, we sort of found our groove, but it was kind of a shock when we first started off."
Throughout the year, the students learned a wide variety of skills, ranging from more technical elements such as Photoshop and Balfour, two programs that were integral to the creation of the yearbook, to more general knowledge such as how to demonstrate great leadership.
"I've learned so much about the best way to communicate," junior Ellie Franklin said. "You have to learn to be patient but also persistent because if you need something, there is no way around it. You have to find it."
By working together as a team, the staff creates a unique academic experience that may not be represented in all courses.
"One of the best parts is the work nights," Mrs. McClain said." I get to bond with the students over a goal and dinner. I bond with students on the volleyball court all the time, but in the classroom, it's a different atmosphere, so it's nice to have that opportunity in yearbook."
Many students enjoy their time with Mrs. McClain just as much as she enjoys her time with them.
"There are so many times Mrs. McClain is just so funny. Some of the things she says just makes everyone die laughing," Cloutier said. "She makes the class so much fun. If she wasn't the teacher, I probably wouldn't enjoy it as much or even take it next year."
Despite all the fun, creating a yearbook still presents some challenges.
"The most award-winning yearbooks are ninth through twelfth grade only while ours is elementary through high school," Mrs. McClain said. "It can be difficult since an important balance has to be struck of things that entertain and are understandable to first graders as well as to seniors."
Once all their hard work came to an end, the staff was allowed to see their cover for the first time and rejoiced over all of their hard work.
"It was the first time I got to see what we've been working on come to life and that was absolutely one of the best moments," junior Margo Valadie said. "Shane almost cried, which I'm sure will be me next year when I am a senior."