New year, new classes
St. George experiences its first transition for semester classes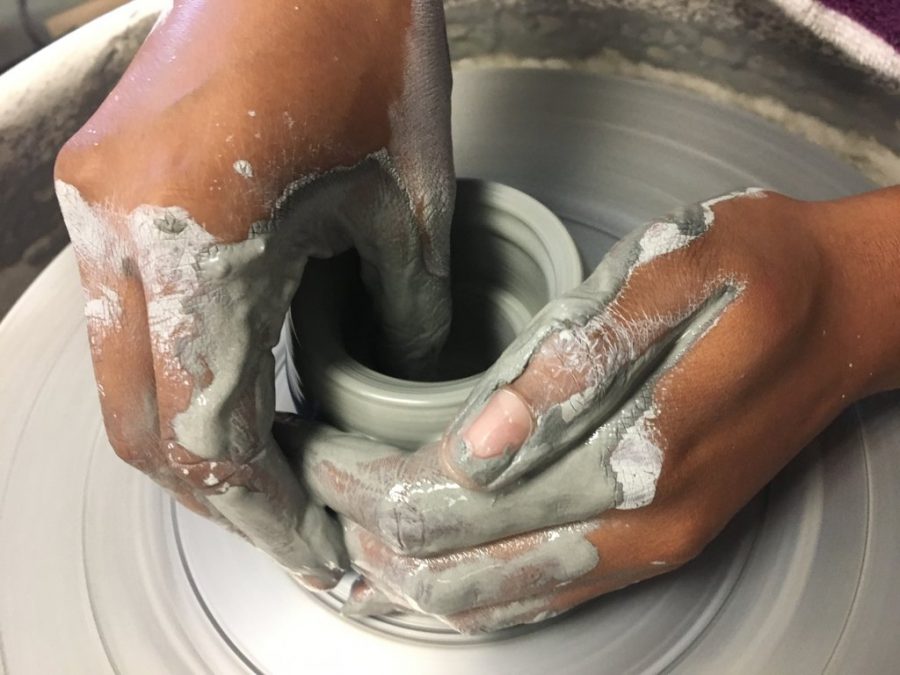 With the change from semesters to trimesters this school year, some St. George's students have been be able to change what classes they are taking this semester.
Senior Hannah Kate McDowell has had positive experience with the rotation since the two classes she took build upon one another.
"I took drawing the first semester and painting the second," McDowell said. "Drawing has helped me a lot in painting since it's the basis of all my art."
McDowell also elected to take two semesters of pottery, which she has enjoyed so far.
"Right now, I'm taking two semesters of pottery," McDowell said. "I'm loving it because I'm improving on what I learned from the last semester."
Upper school government teacher Ms. Emily Gunther enjoys the structure although she realizes it's challenging.
"A con is that it can be a little intimidating at first," Ms. Gunther said, "because you see all of the stuff you have to cover in three months rather than a year."
Choosing which classes to pair during the semester switch also has an impact on students' experiences.
"If you take both semesters of economics, it goes together and makes sense," junior Grace Kenley said. "But if you take economics and an art, then you don't get the whole class."
Only time will tell whether these pros and cons were worth it to both students and teachers alike.