St. George's has a lot of new staff members this year. These new teachers shared their stories, how they got to their position, what they are excited about and how their experience has been so far.
Mr. Andrew Gafford | AP Statistics, Pre-Calculus, Applied Mathematics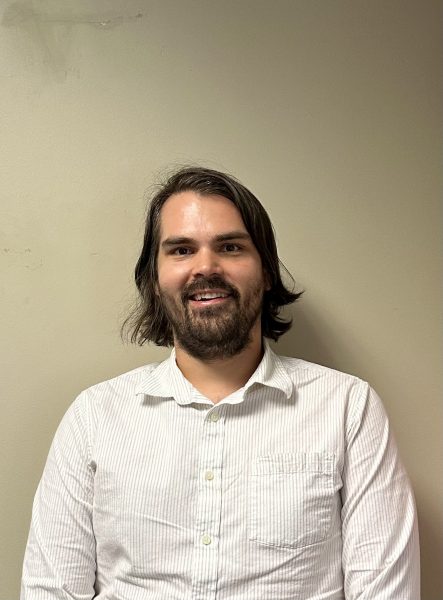 Mr. Gafford came from Bowie Center, and when he toured St. George's, he knew it was where he wanted to be. "When I toured St. George's, I was blown away by the campus … all the teachers were in a good comradery together so everyone was a close-knit family," he said. But Mr. Gafford has not always been in Memphis. After he graduated from the University of Memphis, with a degree in communications and a concentration in film, he moved to New York City for a year and a half to work on movies. For his first year at St. George's, he wants to "get accustomed to teaching here.. [and] stay here long term." He is enthusiastic about the year and would love to start a birding club in the future if students are interested.
Mr. Tyler Bickford | Latin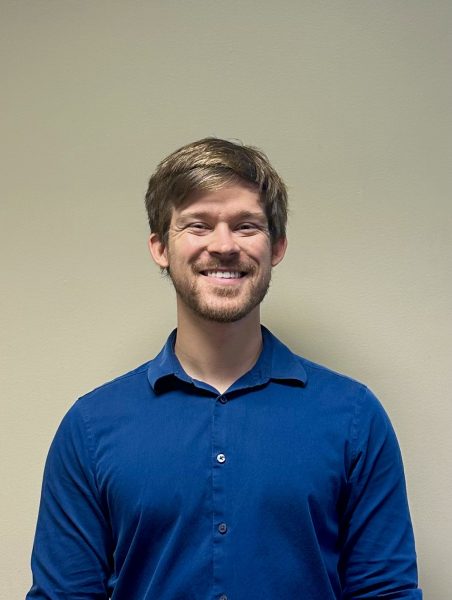 St. George's seemed like a perfect fit for Mr. Bickford. "I was trying to stay teaching high school and the other offers I had were more geared towards middle school so it was just a fit," he said. He has a dog named Lil Wayne and came from Wheeling, W. Va., where he taught at a boarding school for the last four years. His goal this year is to get more people excited about Latin because there are only six people in his Latin I class. Mr. Bickford also explained that one of his main goals is trying to understand "where [his] students are at, their Latin journey, and how they have been taught." He sponsors the Latin Club and is very excited for the upcoming year.
Mr. Luke Pruett | Assistant Head of School, Institutional Advancement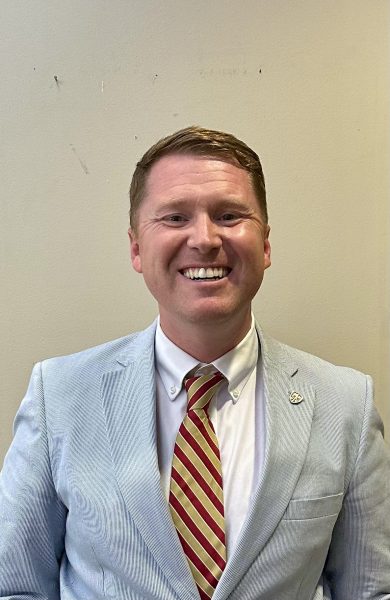 Mr. Pruett is excited to be at St. George's. He was originally working at Choose 901, where he got to partner with St. George's alumni. Then, he went to Le Bonheur where he led in major gifts. He has three kids, two of whom are at St. George's and one who will most likely be joining them. Over time, Mr. Pruett visited almost every private, charter, independent and public school in the area, and "really came to believe that St. George's is the best of them all." As Assistant Head of School and leading institutional advancement, he works on communications, alumni and development. For the work in communications, he works with Mrs. Crose and has the goal of spotlighting the students. He believes "[St. George's] has the most incredible students, and [wants to work on] how we showcase [them]". For alumni, "[he] wants every alumn[us] to feel a touch this year [knowing] that we pursued them in some way as a staff." Lastly, Mr. Pruett "want[s] to throw development efforts, ensu[ing] that St. George's students have the best faculty, the best coaches and the best artists around." He is helping to lead fundraising campaigns that will carry large scale fundraising goals. "One is the Heart of a Gryphon campaign… it has included the Learning Commons,… the new turf field [and] it's going to include some faculty initiatives that we're really excited about." Mr. Pruett sees so much potential in St. Georges and "want[s] to make sure that the volume at which we communicate (on social media)… really happens."
Ms. Haley Wilson | Drama Director, Theater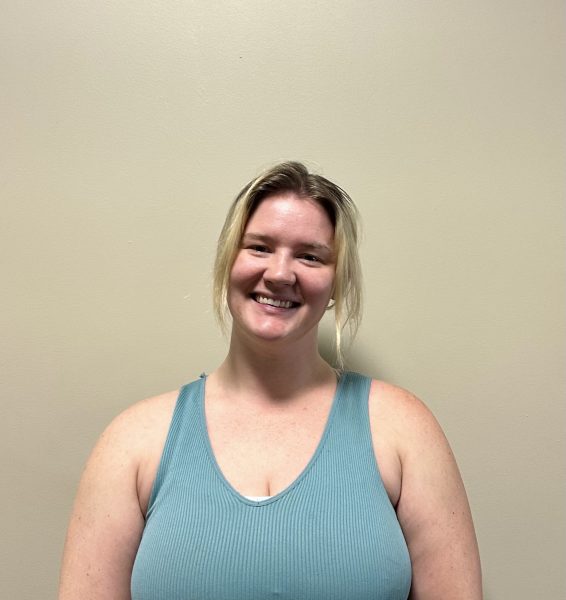 Ms. Wilson is ready to expand the St. George's theater program to its greatest potential. She became interested in St. George's when she choreographed "Beauty and the Beast" last year and "really enjoyed working with the students." She teaches middle school theater, directs performances, has an upper school micro for theater and is hoping to have an upper school theater class next year. She is "really looking forward to working with that group of kids [in the play] and then seeing the talent that St. George's has to offer and being able to put that into the musical as well." Ms. Wilson has not always lived in the city, though. "I grew up on a ranch in south Texas and… we had 43 cows and 12 chickens." She is very excited for the upcoming year and cannot wait to bring in as much talent as possible to the theater department.
Ms. Laura Timmons | Information Specialist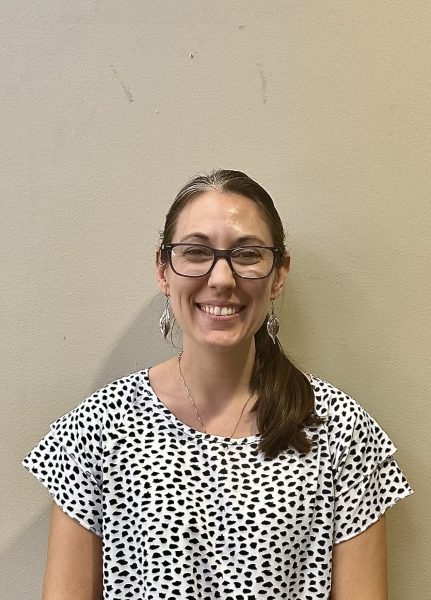 In the heart of the new Learning Commons, Ms. Timmons, the new information specialist, is hard at work. She has been in education for 12-14 years, and after teaching in a K-6 library, she was ready for a change. "When a position came available that fit my family's schedule, I was really excited to be at St. George's." Ms. Timmons grew up in New Mexico, but she has been in Memphis for 14 years now. She is really excited to get to know the students and wants to make information as accessible as possible. "I think my biggest goal is really just to get to know people, get to know what we have available as a school, and then merge that together and really with a purpose of giving students and faculty better access to the information that they need." So far, her experience at St. George's has been very welcoming. "It has really been such a friendly and warm welcoming place to work. I love the space, [and] knowing that we are working on the entire commons project [is something] really cool to be a part of."
Mrs. Wendi Heaton | Upper School Scientist Teacher: Honors Physics, Chemistry
After both of her sons graduated and she had been teaching at the same school for 17 years, Mrs. Heaton was ready for a change. St. George's was at the top of her list. This year, she wants to become involved in St. George's as much as she can. "I think my goals are… jumping into the community, trying to participate in a lot and trying to get to know people. I like to be active and have fun so I'm just wanting to be involved in as many things as I can." She is a huge Pittsburgh Steelers fan due to growing up in Pennsylvania and has an unofficially adopted son from China who stayed with her and her family when he went to high school. One of her sons is a civil engineer and the other is studying aerospace. Mrs. Heaton is very eager for this year and so far, she explained "it is going pretty good."
Ms. Amelia Ramsey | Assistant Director of College Guidance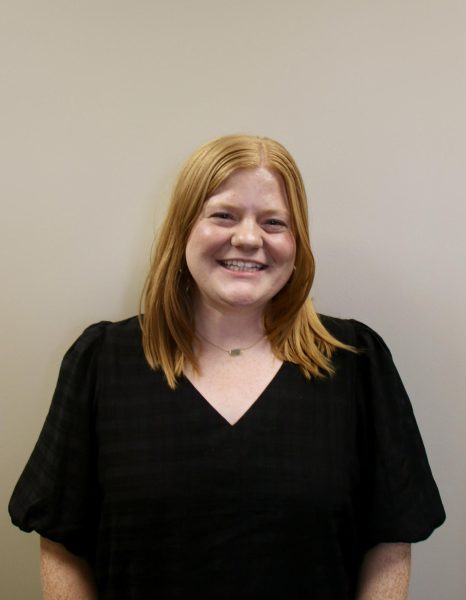 From one side to another, Ms. Ramsey is very excited to be on the high school side of college applications. Previously, she was on the Mississippi State University admissions team, so she knows a lot about college. This also meant that she visited schools, including St. George's, often. "I just always loved the community here when I would visit," she said. "It was just very evident that everybody here cares a lot, the faculty cares a lot about the students and the students really care for each other." This year, as Assistant Director of College Guidance, she is helping seniors with college applications and getting the freshmen, sophomores and juniors into the college process. From previously working for Mississippi State, she is a huge college football fan and will be watching college football and going to games at Mississippi State as often as possible. Ms. Ramsey is very excited to see 6th-12th graders succeed as a whole and cannot wait for this year.
Coach Craig Salley | Assistant Varsity Football Coach, Wellness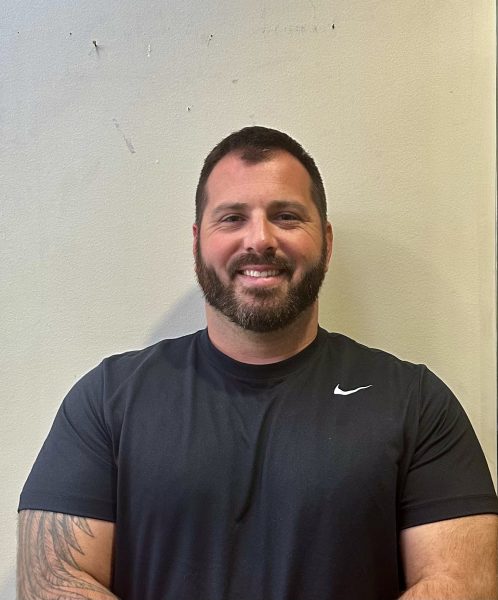 On the athletics side of things, we are excited to welcome Coach Salley, a wellness teacher and assistant football coach, to St. George's. Previously, he coached at Arlington High School. Over the summer, Coach Atkins convinced him to come to St. George's and help out with the football team. Coach Salley believes that coming to St. George's has been very eye-opening. "One of the things that really has been fascinating … to me is the tight community that St. George's has, [and] the unique opportunity that you can have here starting in as little as 6 weeks old all the way to up to 18". Besides now working at St. George's, he also loves to play golf. So far, Coach Salley's goal is to get to know the ways of St. George's. "Anytime you go to a new place, i
t is a learning the process of…learning the procedure of things," he said. "Every school has its way of learning, certain schedules, certain programs, so just learning the difference of that and learning where I fit in is my goal."
Honorary Mention: Mr. Blake McCollough | Upper School English Teacher: English I and English IV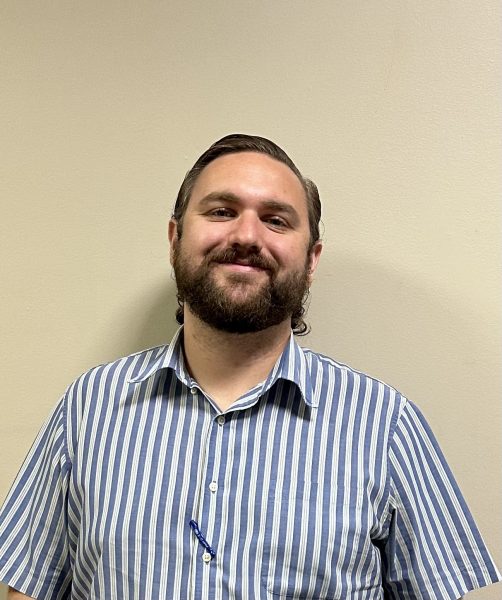 Note: Although this is Mr. McCollough's second year as a teacher at St. George's, last year we accidentally left him out of our new teacher story, so this year, we want to include him.
Mr. McCollough actually discovered St. George's through the former Director of Student Life, Mr. Cao. "I actually used to teach with Mr. Cao at my previous school," he said. "I actually saw his Instagram [and] of the stuff he was doing at St. George's. I thought that it would be a really cool place to work." Now, Mr. McCollough does not just teach English, but also is helping out by sponsoring student government. "I think that, as the adult in the room, I just see it as my role to encourage what the student leaderships are doing, [and] I am excited about what the year is going to entail." Also, if you ever need a wedding officiator, Mr. McCollough can officiate your wedding. This year, he wants to become more involved in the community. "I think, last year, I was just trying to get my feet under me and learn how to teach in this new environment, and now I am looking forward to being more involved with extracurricular things."