A Play Out of This World
Students audition for the spring musical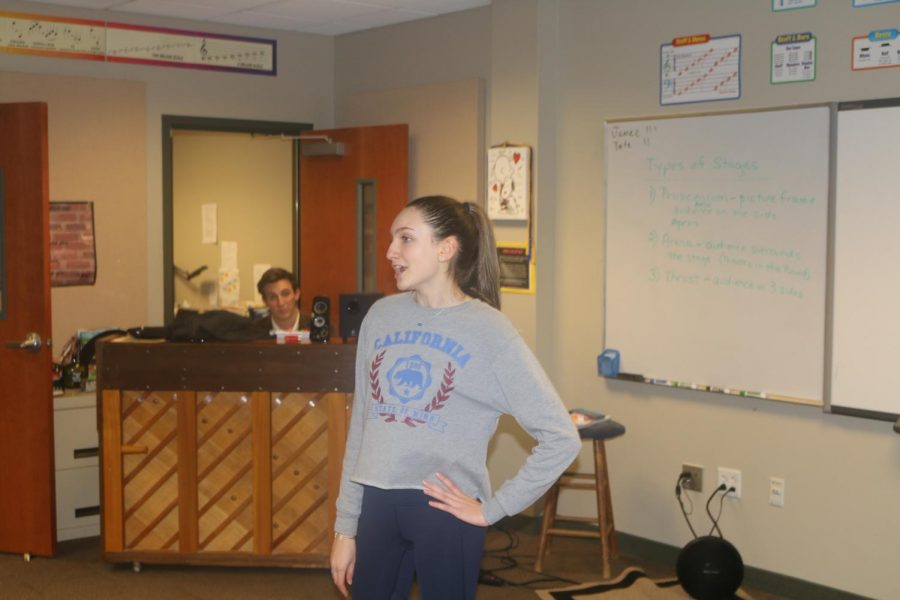 What does William Shakespeare's The Tempest, 1950s rock and roll classics, and a spaceship all have in common? They all could be used to describe the upcoming spring musical, Return to the Forbidden Planet.
The auditions for Return to the Forbidden Planet were on January 30th through February 2nd from 4:00 p.m. to 5:30 p.m. The first day of auditions focused on singing, and the second day was centered on reading lines and acting out scenes from the musical. The third and final day was the dancing audition.
"I have to be able to see every aspect of your talent," Director of Theater Arts, Ms. Dean said. "Somebody doesn't want to sing, and they only want to come to two days. I know I can't use them. I want to see who's really dedicated who really wants to do it. It's a commitment."
Someone did not have to be a exceptional singer, dancer, and actor to audition for the play.
"Maybe they're not a great dancer and not a great singer, but you don't have to have all three of those," Dean said. "You really don't because we can teach you the ones that you don't have."
Students prepared in different ways for each day of the audition.
"They gave a sheet music and we got to prepare the songs that we were going to sing and practice the words," said Freshman Darby Beal who previously participated in productions in the middle school. "The other auditions for reading and dancing, you  just have to go in and have the confidence to try."
Many people who had performed in other St. George's theater productions have auditioned and are excited about the play.
"The large cast and the fact that it's a sci-fi musical is a cool change of pace," Senior Austin Wall who first performed in the middle school production of The Outsiders in eighth grade.  "I also believe we will be having the MME/Jazz band helping us out with some music so that will be interesting to see."
Others are doing the play because they love participating in theater.
"I love to sing ,and I love musicals," said Beal. "I love the people who also do theater, so I felt like both of those things combined into a really great way to spend my time."