On Lock With The White Crocs
Gryphons' soccer team grows closer through their Crocs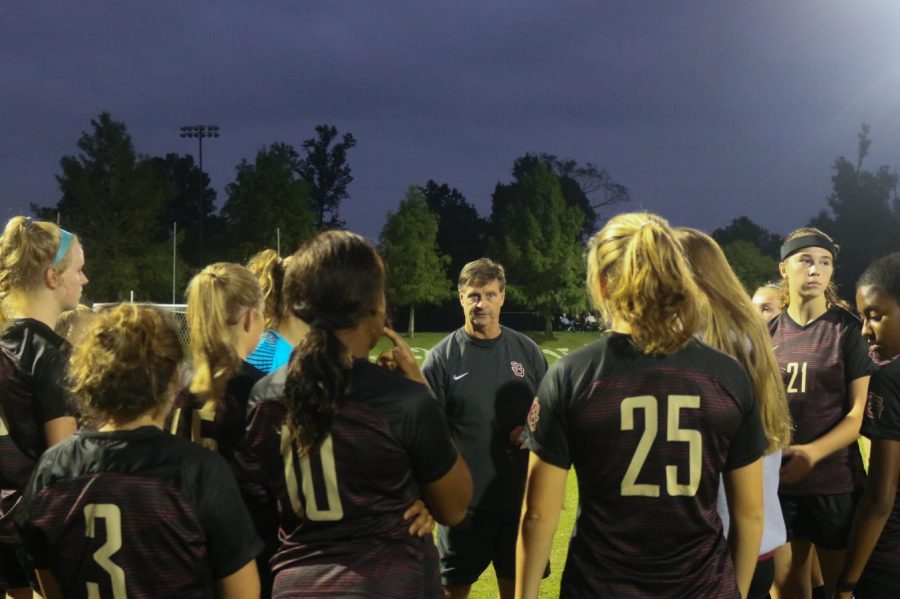 A Gryphons' soccer tradition was born when Ann Wallace Scott received white Crocs from her mom during the team's game in Gatlinburg during her tenth-grade year.
"Everyone was like, 'those are so fresh'," senior Ann Wallace Scott said. "We needed slides, and everybody decided to get them. We all have individual jibbitz, which make them unique to everybody." 
Freshmen players are excited about this tradition because they can express their individuality by using their jibbitz, or insertable Croc accessories. It also helps them grow closer to their new teammates through an activity that they all participate in.
"As a freshman, people come in and are like, 'I want to get white Crocs'," Scott said. "It is a fun tradition that makes it less serious and builds confidence and individuality across the grade levels." 
These traditions started last year at the team-building sleepover when Coach Tony Whicker brought out an oar representing how they had to work together to benefit each other. This has encouraged players from all the grade levels in the Upper school to become more active in cheering each other on.
"The seniors last year really took it over, and they helped encouraged us, which helped us when we were juniors to encourage the sophomores and the freshman," senior Camille Harkett said. "I think the juniors this year, are going to be [more energetic] about the traditions." 
Traditions such as the white Crocs have helped strengthen the team bond and encouraged players to support each other. On the field, they have made moves toward becoming a more united team. 
"All the traditions helped us get closer together and work for each other because if we don't work for each other, we are going to be more individualistic players and be a little bit more selfish," sophomore Madison Bishop said. "Here, we all support each other and all want each other to do well do as opposed to just wanting ourselves to do."
The transition from the middle school team to the varsity soccer team has been eased by these traditions. During the training camp at University of Tennessee at Chattanooga, freshmen and senior players shared rooms together, allowing people from different grade levels to interact with each other.
"For this season, I have to admit that I felt a little bit nervous going into this year about being the youngest and only knowing a couple people," freshman Eleanor Kuykendall said, "I felt all the tradition helped me connect with some of the upperclassmen and even the sophomores. It really positively helped me become a better player on the field as well."