Hog and Hominy gets it right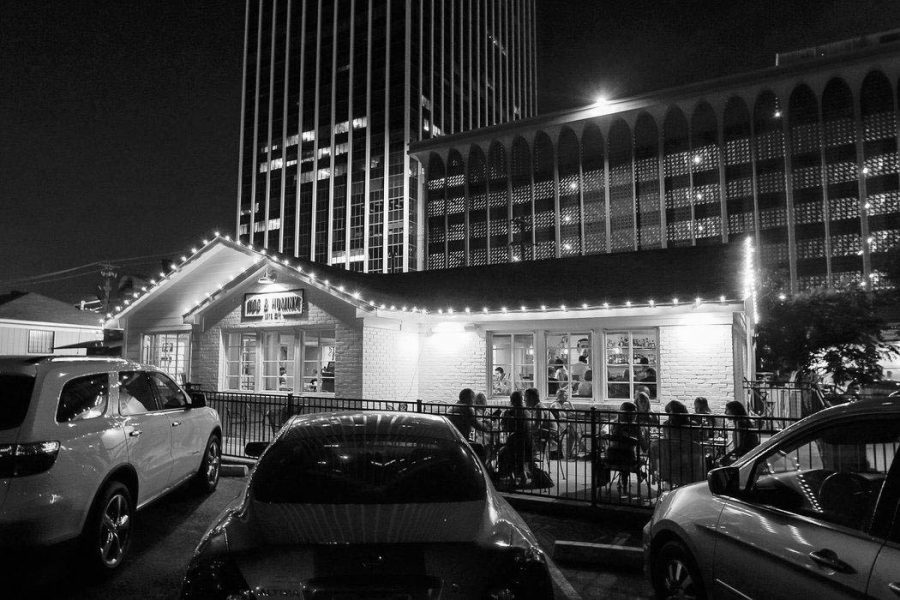 Tucked into the Brookhaven Circle beneath the Clark Tower in East Memphis, Hog & Hominy offers traditional Italian dishes with a southern twist. Options range from wood-fired pizzas to award-winning burgers.
Owners Mr. Andy Ticer and Mr. Michael Hudman, known as some of the best local chefs, have created multiple trending restaurants in the Memphis area. Hog and Hominy offers a homey, animated feel with an open kitchen and a quaint outdoor patio. The atmosphere is lively and youthful, paired with a hip playlist. It's the perfect place for a night out with friends, but it can often get pretty noisy, so it's not the best option for a first date.
The staff is incredibly kind and accommodating to all your needs. Because of its growing popularity, tables are often stacked fairly quickly, so be sure to make a reservation, especially when you have a party of three or more.
Now on to a more serious topic: the food. The first step is to always order a Spiced Iced Tea. What is it? A deliciously spicy, gingery tea with a single orange peel to add some flair. It tastes like Christmas in your mouth. Take caution, however, because it's quite sugary. I advise you to order only one, or you will be bouncing off the walls.
For a starter, try the Poutine, a popular Canadian dish of french fries topped with cheese curds and a light brown gravy. It's the perfect dish to satisfy that "hangry" feeling you get after waiting for your table, envious of all the full bellies who are already seated.
For the main course, pizza is the obvious way to go. The restaurant offers numerous unique pies cooked in their wood oven that cannot be found anywhere else in town. "The Prewitt" was my selection for the night, topped with tomato sauce, Fontina cheese, scrambled eggs and sausage. It's a pie for a starving athlete, without a doubt. Another recommended pie for cheese-lovers is the "Quattro Formaggi," which consists of four deliciously melted cheeses and nothing else. The dough is the most enjoyable part. Perfectly chewy, it offsets the predominant topping. The restaurant serves their pizzas with a cutter, so customers have the freedom to cut their slices as they please.
If you can never get enough chocolate in your life, I suggest finishing the meal with Carol's Delightful Smile: a slice of chocolate pie with a pudding consistency, an Oreo crust, and topped with Whoppers. The chocolate is not too rich, and it is delightfully fluffy with a slight crunch from the Whoppers.
After a night of full of delicious flavors, when we got the check and the waitress told us she hoped to see us again, I didn't hesitate to say, "You definitely will."