Making melodies
Ziggy Marley joins all-star lineup at Beale Street Music Festival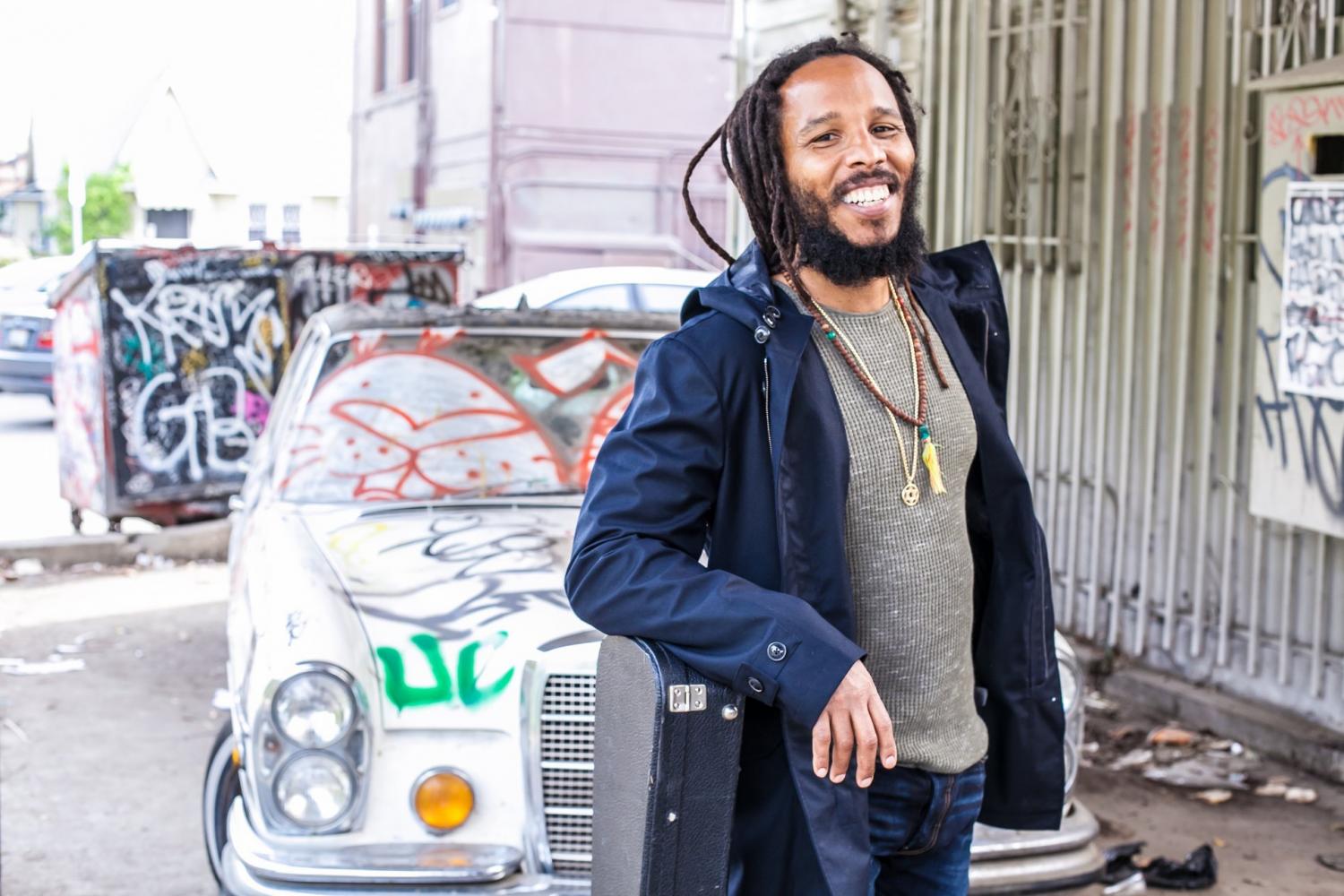 After months of anticipation, the day finally arrives: you head into Tom Lee Park, which seems to have transformed overnight into a carnival for music, you pass funnel cake stations and local artist booths and make your way to the stages. From hip hop to reggae, alternative rock to pop, you know that this weekend will be filled with countless performances by bands and singers you have heard on the radio. As the lights dim and the music begins, you yell out in excitement, ready for a weekend you will never forget.
The 41st Annual Beale Street Music Festival, from May 5 to 7 at Tom Lee Park in Memphis, marked the start of the month-long Memphis in May festival. The festival will include subsequent events like the International Salute to Colombia, the World Championship Barbecue Cooking Contest, 901Fest and the Great American River Run.
Ziggy Marley led the lineup for Beale Street Music Festival, or Music Fest, and performed on its final day. As the son of Bob Marley, Ziggy Marley got his start in his family's Jamaican reggae band, The Melody Makers, which included his parents, Bob and Rita Marley, and siblings Sharon, Cedella, and Stephen. He later went solo with his first album, "Dragonfly," in 2003.
Marley's Beale Street Music Festival concert was distinctively calmer than any other concert that weekend. Ziggy radiated good vibes and had a unique way of connecting with the crowd through his music that seemed to touch everyone deeply.
Musician, author, entrepreneur, actor and activist, Marley dives into every endeavor head-on. Although he is best known for his music, he aims to spread love through his musical messages, his activism and his company, Ziggy Marley Organics.
"It's inside of me to do these things," Marley said in an exclusive phone interview with the Lodge about his inspirations for branching outside of music to movies, television and the Internet. "These are the creative elements of myself."
In terms of his advice to others on fulfilling their dreams, Marley emphasized treating others with kindness and focusing on being a good person.
"Everyone should think about how we can make the world a better place … by how you treat people or interact with people," Marley said. "Learn from your mistakes [and] just be good humans."
Marley also responded to the current hatred and intense political divisions in America, by speaking of love and its power to overcome hate and identified it as one of the clear themes in his music.
"Love means everything. It's the foundation of a better person, a better world," Marley said. "Love makes things better. Love is a very important part of my music and my life."
One of Marley's most famous songs, "True to Myself," from his album "Dragonfly," was written to remind him of who he was.
"Sometimes, I wasn't being true to myself," Marley said. "I kind of wrote that to tell myself I've got to be true to myself. I think we all reach that point in life."
In addition to Marley, Music Fest saw headliners such as Snoop Dogg, MGMT and Grouplove on Friday, Kings of Leon, Wiz Khalifa and Death Cab for Cutie on Saturday, and Soundgarden, Sturgill Simpson and Tori Kelly on Sunday.
In the coming weekends, Memphians can enjoy other festivals as a part of Memphis in May, including Barbecue Fest from May 17 to 20, 901Fest on May 27, and the Great American River Run on May 28. More information is available at memphisinmay.org.