Behind enemy lines
Away fans' cheers met with jeers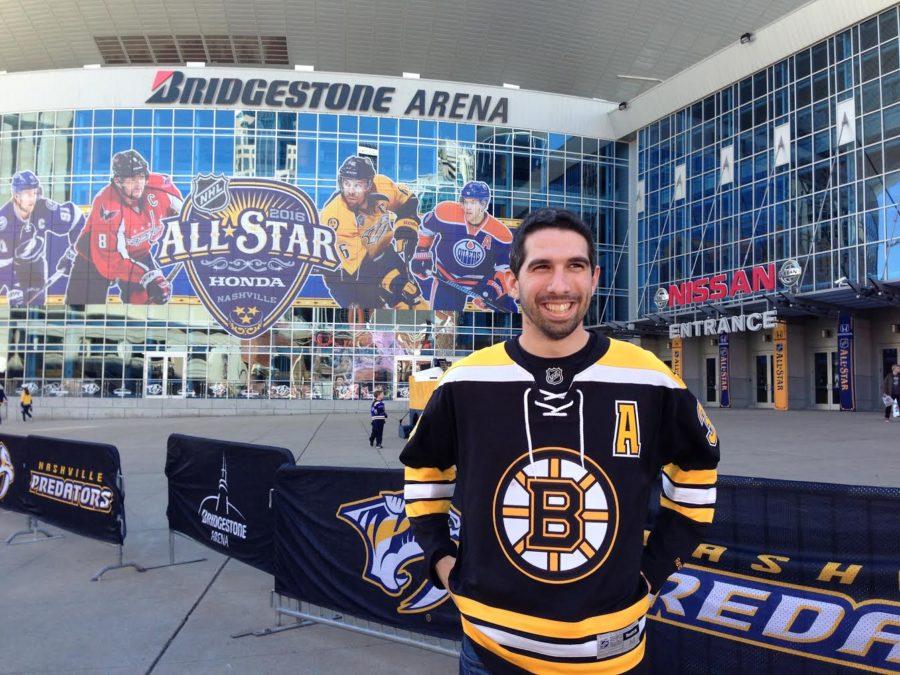 They're the blue in a sea of orange, the strangers in a strange land. They stick out like sore thumbs and are possibly some of the bravest souls to ever enter the stands.
I am, of course, referring to away fans, those crazy individuals who willingly cross into enemy territory for the sake of supporting their favorite team.
This past December, sophomore Graham Smith traveled to Birmingham, Ala., to cheer on the Memphis Tigers as they took on the Auburn Tigers, a team from Alabama, in the Birmingham Bowl.
"The game was almost entirely Auburn fans," Smith said. Smith, who was wearing his favorite Fuentes-Lynch '16 t-shirt, described feeling "out-of-place because there were very few Memphis fans."
Similarly, sophomore Griffin Gillam attended the LSU v. Ole Miss football game in Oxford, Miss. However, Gillam chose to support neither of these teams while attending. Instead, he chose to support his favorite college football team, Tennessee, by wearing a Tennessee jacket and shirt.
LSU and Ole Miss, being in the Southeastern Conference with Tennessee, definitely do not have a friendly relationship with the Volunteers. In performing this brave act, Gillam said he "got some boos, was yelled at, but also got some compliments."
This past year, Mr. Jimmy Oxsalida, who teaches pre-calculus and geometry in the upper school, ventured to the Bridgestone Arena, home of the Nashville Predators, to support his hometown Boston Bruins.
"They ignored me until the Bruins were winning, then I got booed," Oxsalida said. Oxsalida was wearing a Bruins jersey, so it was obvious to the home fans who he was supporting. "I felt alienated," Oxsalida said on being jeered by the masses.
However, it is not always the home fans delivering the verbal harassment. Sophomore Katelyn Grisham witnessed this herself at a recent Memphis Grizzlies game.
"An away fan was directly behind us screaming and being obnoxious, and everyone started yelling at him," Grisham said. "Then he got kind of violent with the home fans, and eventually we just ignored him."
No matter how unwelcome they feel, away fans continue to revel in passionately supporting their teams.
"I would definitely go to an away game as an away fan again," Gillam said. "Hearing the different reactions and seeing the looks I got was one of the most memorable parts from the whole thing."