Building a Mystery
Opening the curtain on a new season with the Gryphon Players
A murder is afoot. Was it the dependable colonel? Does the professor have a dark side hidden behind those intelligent eyes? Is Mrs. Peacock a little too poised? The cast of Clue is working hard to help us find out
"who done it"!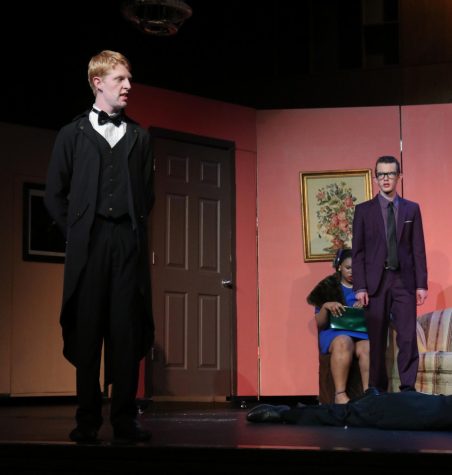 Mrs. Karen Dean, the Theatre Director, has gone through a lot to put together this play. This is her sixth year working at St. George's, yet Clue had one of the biggest straight play audition turnouts she has ever had with the school. A straight play is one that has no music involved.
"COVID was a killer," Mrs. Dean remarked about previous audition turnouts, "A lot of times … six people try out so I just have to figure out who fits in what part and go with it."
With a fully recovered theater department, it makes sense that the cast and crew are working harder than ever to make a great production.
"Our show is very set-heavy," described St. George's senior Madline Clarke, "And there's so many props… everybody's got their own murder weapon and notes and letters and knicknacks and stuff that they use throughout the show… figuring out how to take those props and get them on us so we can use them in a timely manner is difficult."
The play is not only demanding of the crew, but also the cast. Sophomore Bennett Davis says that the play's uniqueness is what makes it a bit difficult to act in.
"This play is much more focused on the characters," Davis stated, "I have to do an accent the entire play… trying to keep that up while also evoking the actual character is not easy."
Clue has been a challenging production to put on, not only because of the content, but also because they share the stage with the Goin' Buggy play.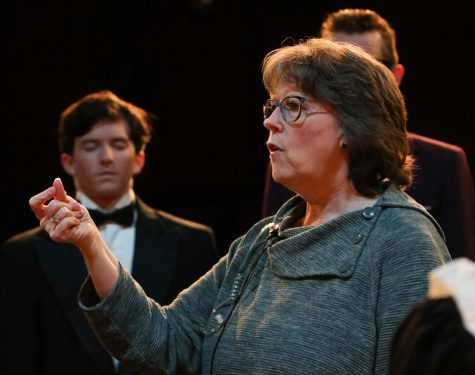 The high school play does not get to set up for their production until two weeks before opening night.
"Considering their production comes before ours they need their whole stage to do it," said Clarke, "but we work around it every time and we make it work."
Despite the challenges, the cast and crew have a lot of fun getting ready for this play.
"Mrs. Dean does a really good job trying to get everyone to really play to their strengths, and I think
that a lot of the cast is very fun to just be around," said Davis.
This kind of camaraderie is exactly what Mrs. Dean loves about theater.
"I love the camaraderie of the kids that are working on a play," said Mrs. Dean. "You do better theater when they bond."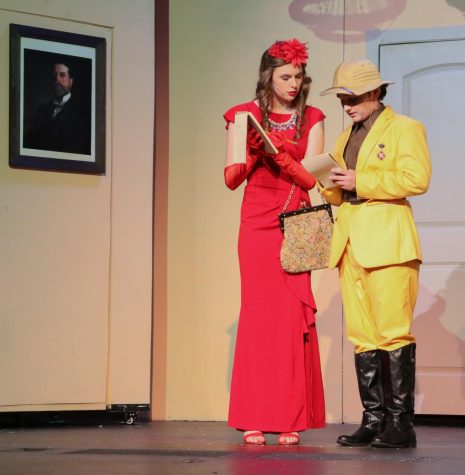 Whether it's solving the mystery or putting on the production that brought the cast together, Clue is bound to be a fantastic show that will keep the audience at the edge of their seats as they try to muddle out this mystery.
Leave a Comment