Let's Talk Bodies
Is the Body Positive Movement Working?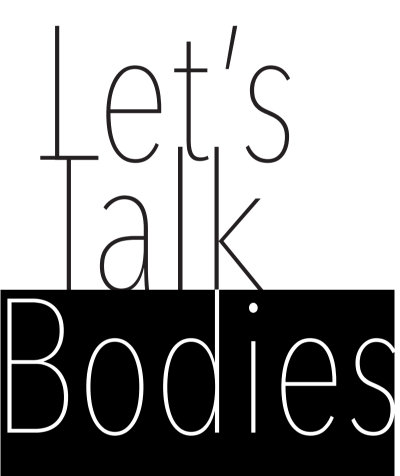 In Aug. 2020, self-proclaimed body positive influencer Sienna Mae Gomez posted a video mocking fellow TikTok star Olivia Ponton for uploading a video where Ponton, who was wearing a cropped shirt, danced to a trending sound with the caption "sorry i just ate."
Gomez's post was met with anger from viewers who responded that the video was counterproductive to the body positive movement and that Gomez was reacting hypocritically.
Though Gomez later apologized, saying she meant no harm, in the wake of the controversy, the damage to her brand was irreversible, and new headlines questioning the body positivity movement – like Stylecaster's "The Body Positivity Movement Is Focused On All The Wrong Things" – began to appear across social media.
* * *
Things didn't start out this way.
The body positivity movement began in 1969 with the fat acceptance movement, which sought to counter the stigma and unfair treatment faced by fat people and continued to gain supporters for decades.
It wasn't until the 2000's that the term "body positivity" was introduced into the movement. Activists took to social media sites like Tumblr, Facebook and Instagram to show support for more body acceptance and diversity.
By some measures, the movement has accomplished its goals.
Unilever's Dove USA launched projects like the Real Beauty campaign and the Self-Esteem Project, and magazines like Women's Health have banned phrases like "drop two sizes" from their covers.
Kim Kardashian's SKIMS, whose slogan is "solutions for everyone," creates shapewear for women of all sizes.
"The inspiration for SKIMS started with finding solutions for dressing issues as opposed to 'fixing' or changing a woman's natural shape and figure," Kardashian said. "Having a woman tell me that SKIMS is the first shapewear she has found that actually matches her skin tone, or comes in a size that fits and feels comfortable, is the entire reason I started SKIMS."
According to the American Psychological Association, a meta-analysis published in 2016 showed a declining rate of body dissatisfaction in women over a 31-year period from 1981-2012.
* * *
But are people, especially young people, actually feeling better about their bodies? Is body positivity working?
Junior Mary Caroline Collier isn't so sure.
In one recent trend from the body positivity movement, people have begun posting photos and videos on social media of their bodies taken at less flattering angles or without posing to show what their bodies look like in real life.
But Collier said this trend and others similar to it actually do more harm than good for her.
"They're still super, super skinny. It's not helpful that they're putting it out there to try to be like, 'this is me. Like, this is what I actually look like', but I'm like, it's not helping people that are bigger than you," she said. "If I flexed I still wouldn't look like your picture when you're relaxed, so it's just not helpful. It just makes me think 'oh, you still look better, even when you're not trying, than how I look when I am trying.'"
Instagram in particular has come under fire for nurturing an environment where young people feel more insecure.
According to the Pew Research Center, 72% of teenagers 13-17 use Instagram, and more than 40% of the app's users are younger than 22.
Meta, Instagram's parent company, says that social media "can have positive mental-health benefits." But in 2021, the Wall Street Journal reported that one in three teenage girls said that Instagram made them feel worse about their bodies.
Sophomore Rosy Higareda said that social media, Instagram in particular, has had a negative effect on the way she views her body.
"I get insecure because I have to see Kim Kardashian, Kylie Jenner, Kendall Jenner, like these women who look nothing like me, and then they're the beauty standard, which made me delete Instagram for months because I just could not go on there and see everyone looking gorgeous with no flaws," she said. "It made me feel terrible about myself. It's like, 'well, I don't look like that every day and even when I do try, I still don't look like that'."
Senior Craig Allen agreed and pointed out that many of the photos that receive attention on Instagram are highly artificial.
"It's unnatural, because like, [they'll] sit there, and photoshoots last like three hours just trying to get the perfect angle and make them look the best they possibly can, to the point where it just sets such a high bar that people compare themselves to that, and then they feel worse about themselves, when in reality, the models themselves don't even really look like that because of Photoshop and stuff like that," Allen said.
Even the social media stars themselves aren't immune to negative comparisons. Recently Kim Kardashian wore Marilyn Monroe's iconic 1962 "Happy Birthday, Mr. President" dress to the Met Gala where she told Vogue that she had to lose 16 pounds in order to fit into the dress, and that night the zipper still wouldn't close. So, even influencers with entire teams can't always live up to the body standards they promote on social media.
* * *
The body type considered "ideal" changes over time, but junior Mariah Nellessen believes that society's current standard is pretty specific.
"I feel … like society wants the ideal body image to be someone who has a small waist and curvy [hips], no hip dips, thick thighs, but a big butt, [and] still a small waist, and strong but not big arms," she said. "If you [have larger arms], you're too big. But then if you're trying to be skinny, then you're too small."
This particular body type would have been out of place just 25 years ago, when very slender bodies were in fashion.
In 1996, Abercrombie and Fitch, a traditional sporting goods store, rebranded as a preppy clothing store with a flair for the scandalous. From racy catalogs to shirtless male clerks, Abercrombie and Fitch stores became an "experience," and in the '90s and early 2000s wearing anything from this store made you "cool."
In a 2006 interview with Salon, Abercrombie and Fitch's former CEO, Michael Jeffries stated his intentions for his brand.
"We hire good-looking people in our stores. Because good-looking people attract other good-looking people, and we want to market to cool, good-looking people. We don't market to anyone other than that," Jeffries said. "Candidly, we go after the cool kids. We go after the attractive all-American kid with a great attitude and a lot of friends. A lot of people don't belong [in our clothes], and they can't belong. Are we exclusionary? Absolutely."
Prior to 2013, Abercrombie and Fitch's largest available sizes for women were size L or size 12. It was only after sustained pressure from body positive campaigns and boycotts that they changed their sizing to include up to size XXXL or size 24 (although many clothing items still stop at size XL).
Nellessen said that trying to fit into a particular size of clothing is damaging.
"If someone's [wearing a] large, you think 'Oh, that's rude,' but it's only rude because people have made that word sound bad," she said. "Every decade there's a new [standard]. Like one [generation] is supposed to be really skinny, the next needs to be curvy. You look back [and] it wasn't always really curvy like it is now."
However, curves don't always equal confidence either.
Higareda said that she has had people comment on her body for years, and as a young child and preteen, it was hurtful. "When I was in, like, seventh grade, they were talking about me like, 'oh, she's so developed', talking about my chest and stuff, and they're like, 'she's the prettier one because she's more developed'," she said. "And then last year, I had gained weight, and they're saying, 'oh, well, you don't want to be as skinny as this one [or] be be as fat as her but like, this [girl] is a good size, [and] that one isn't,' talking about me. And so it just hurt a lot whenever they'd say that about me."
Social pressures like these can take their toll, Nellessen said.
"When I was coming into high school, one big thing was girls that would get attention from guys. If they would be like, 'Oh, she has such a great body.' I would look at her body and be like, 'What does she have that I don't have?' And start listening to those things in my brain and thinking like, 'Oh, they like her flat stomach. I need a flat stomach or no one's gonna want me'."
A study published by the National Library of Medicine approximates that up to 84% of women exhibit body dissatisfaction, but Dean of Students Ms. Leanne Ricketson said she hopes people will embrace their bodies just as they are.
"If you've got wide hips, you've got wide hips, whether or not the style becomes narrow, slim hips. If you've got big breasts, you've got big breasts, whether the style becomes flat-chested or doesn't," she said.
"
If you've got wide hips, you've got wide hips, whether or not the stye becomes narrow, slim hips. If you've got big breasts, you've got big breasts, whether the style becomes flat-chested or doesn't.
— Ms. Leanne Ricketson
* * *
Ms. Ricketson said she believes the body positivity movement has made a difference in the media, focusing largely on uplifting girls and women.
"The media has gotten better than it used to be in terms of incorporating more body types and celebrating them [for women]," Ricketson said. "But men aren't talked about as much."
Allen said he believes that both girls and boys have body image issues, but the way that they deal
with them is different.
"I feel like it's more vocalized [for girls], but it's the same thing on both sides," he said. "[However,] guys have a natural tendency to keep their insecurities to themselves."
In a study published by the National Library of Medicine in 2019, 90% of male US students in one survey described themselves as being dissatisfied with respect to muscularity, and 69% were dissatisfied with their weight.
Senior Lincoln Johnson, who has struggled in the past with weight issues, said that being overweight weighed on him psychologically, too.
"When I was younger, I was pretty big," he said. "I feel like being big is kind of frowned upon. I know growing up big and out of shape, it wasn't really the best thing, because I was always made fun of for my weight."
"
I feel like being big is kind of frowned upon. I know growing up big and out of shape, it wasn't really the best thing, because I was always made fun of for my weight.
— Lincoln Johnson
As a result, he now works out multiple times a week.
"I feel like I put the work in to not be where I was at back then," he said.
Ms. Ricketson, who taught both high school and middle school English before becoming dean of students, said she is familiar with the pressures on boys as well as girls.
"I've seen sort of firsthand where puberty and being too skinny or not muscular enough can impact boys," she said."I think for boys we don't talk about it much. But I know that it's there and that they make similar comparisons, and that, you know, locker rooms are hard for boys, too."
Johnson said that a supportive network helped him to maintain confidence in his body, and now he tries to instill that in others.
"I feel like my parents are really body positive, and they preach about loving yourself, loving how you look, and pretty much saying that as long as you're healthy, and you feel healthy and you're happy with the way you look then you're fine," he said. "I know how it feels to be big. And I know other people struggle with being bigger, so I always try to push them towards doing better things for themselves."
Ms. Ricketson hopes that students feel like they are supported at school.
"Your body is the body you're born with, and it's not going to be able to adjust just because fashion or style does," Ms. Ricketson said.
Leave a Comment