Rocktober Concerts
David Ogle reviews two of Memphis' October rock concerts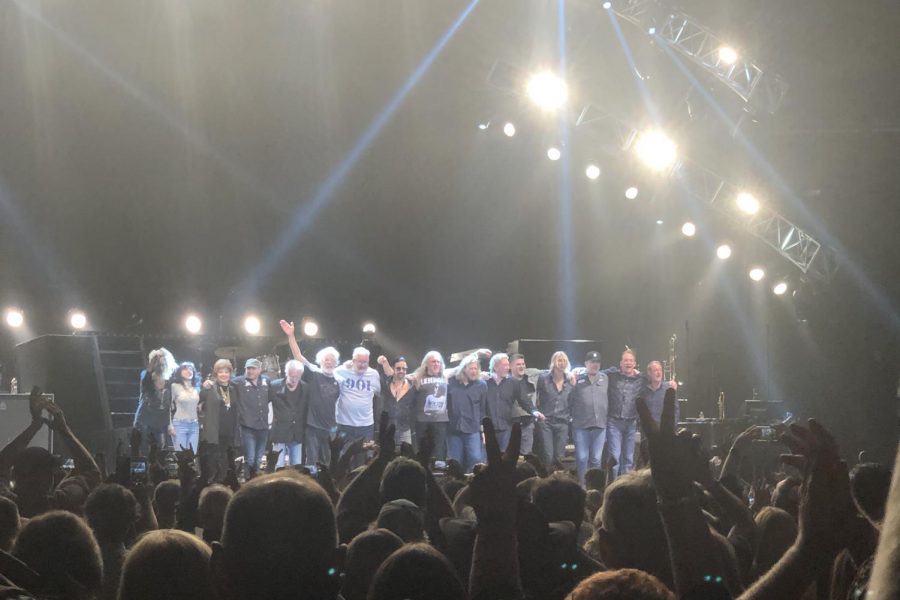 Joan Jett and the Blackhearts
Rock and Roll Hall of Fame inductees Joan Jett and the Blackhearts brought their "Love Alive Tour" to FedEx Forum on October 4th. The show consisted of Joan Jett and her band ripping a set that lasted a total of one hour. The rock legends gained their popularity in the 1980s after Jett's all-female punk rock band, The Runaways, disbanded in 1979 and have remained in the rock scene ever since.
The band stopped in Memphis for the first time since their performance at Beale Street Music Festival in 2014. They still sound incredible, with no differences from what the old records sound like, which is always good to hear. The stage was set up to look more like a concert in the '80s. This made the show feel more intimate, whether you were in the front row or in the very back. 
Joan Jett ripped through many of her sensations, including songs like "I Love Rock N' Roll," "I Hate Myself For Loving You," "Fake Friends" and many more. The show was largely based around her hits, and even though the show only lasted one hour, she managed to squeeze in 16 songs from all across her career. She included her smash hit "Cherry Bomb" from The Runaways and all the hit songs she recorded with the Blackhearts. 
Overall, the concert was amazing. The punk rock legend was very engaged with the audience and remained as energetic as ever. The band sounded great, especially Jett, who still sounds just as great at age 61 as she did in the '80s.
Bob Seger
Bob Seger and the Silver Bullet Band formed in 1974, and after staying together for 45 years, they embarked on their final tour in 2018. On October 12th, they made one final stop in Memphis at the FedEx Forum.
Bob Seger's first hit song, "Ramblin' Gamblin' Man" was released in October of 1968. He blew up later in the '70s and '80s, releasing hit after hit with "Old Time Rock & Roll," "Turn the Page," "Mainstreet," and so many more countless hits, which in time have proven to be classics of the generation. He may not be as relevant as he was back in the 1980s, but he certainly sounds just as good!
Bob Seger played most of the songs in a lower key than the originals, but when played live it was unnoticeable. Seger's vocals sounded incredible, as if no time had passed between the recording of the records and the performance. At age 74, it is extraordinary to sound as good as one sounded 40 years ago, but Seger was definitely able to pull it off. 
His Silver Bullet band was composed mostly of musicians he toured with back in the day, one of which being sax player Alto Reed. After seeing this performance, I believe Alto Reed deserves way more credit than he receives. He is an incredible musician, be it playing the emotional solo on "Mainstreet" or playing ten maracas at the same time. The band was overall very tight, and each of the sixteen musicians involved had his or her moment to shine in the show. The star of the show was still Seger, but he made sure not to hog all the attention, respecting each of his fellow musicians. 
He played through most of his hits but left a few out. When you've got a successful music career spanning over 50 years, it's nearly impossible to play every single one of your hits in a two-hour show. Overall, I personally left really satisfied. The show is not something most people in high school and middle school would choose to go to on their own, but it was definitely a great show that I will never forget.