It's a matter of entertainment
Fortnite proves that fun makes a battle royale game successful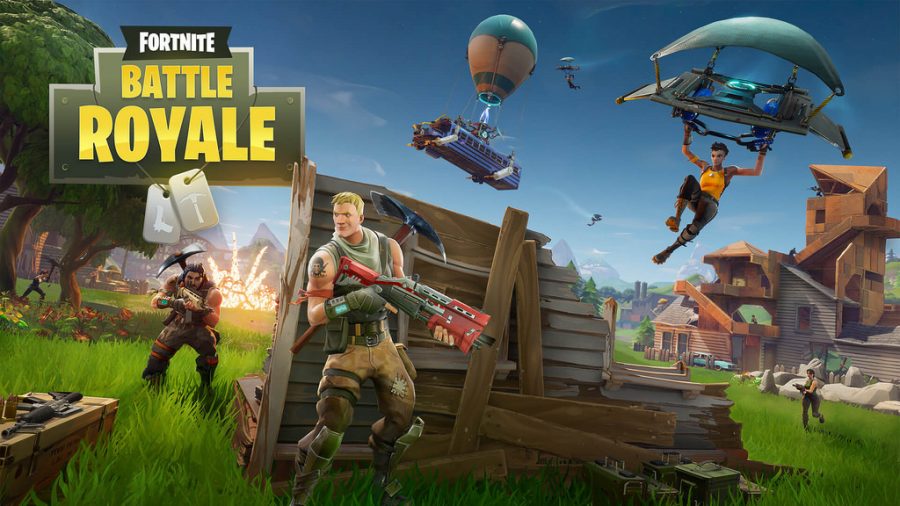 Where are we dropping, boys?" This is the question that millions of gamers all around the world have been asking each other the past six months. Even if you've been living in a cave for the last year, you've still probably heard of Fortnite. Fortnite has exploded all over the world, with European Futbol players celebrating with Fortnite-themed dances after scoring goals, UMBC basketball players comparing their highly improbable win against Virginia to a Fortnite "dub" and the many cringey Fortnite-themed promposals.
Fortnite has taken the world by storm in recent months. After releasing its Battle Royale mode in September, there are now over 3.4million concurrent players, breaking records previously set by PUBG. The streaming service, Twitch, has exploded due to Fortnite's success. Recently NinjasHyper, a streamer who makes millions playing the game, broke Twitch's records when he played with Drake and several other celebrities. Because of the pop-culture fame it has garnered, Fortnite's popularity has only grown larger and larger, yet unlike popular franchises like Call of Duty, which rarely live up to the hype, Fortnite is both popular and fun to play because it's a fundamentally well-made game. Fortnite started from the bottom, and is now, within less than a month, the top-grossing game on the App Store.
At the heart of Fortnite, the idea of fun reigns supreme. Unlike many battle royale games, specifically PUBG, Fortnite is a cartoonish game, with the empha- sis placed less on accuracy and realism, and instead on immediate action, cooperation and creativity. While often misconceived as a game for younger children due to its cartoonish style, Fortnite is made for all ages and only mastered by a few. While it tends to be easier to learn the shooting portion of the game, it takes a great deal of work to master the Minecraft-esque building mechanics. With a smaller map, firefights are much more likely to break out than in PUBG, allowing the players to quickly jump into the battle and be ready to attack the other players.
Creativity is a huge part of Fortnite, manifesting itself in the options for player skins or outfits, dances and pickaxes. Different, interesting items, such as the impulse grenade, give the player the ability to make insane jumps and kills, which is unheard of in a realistic game. When realism isn't the goal, battle royales have the ability to be much more fun, without sacrificing their competitive side.
Overall, Fortnite is a fun, free and wholesome gaming experience that one can rarely find elsewhere. The game emphasizes cooperation, teamwork, competition and creativity for so many people. So "where are we dropping boys?" It really doesn't matter, as long as you're enjoying the game.