New faculty arrive in a time of change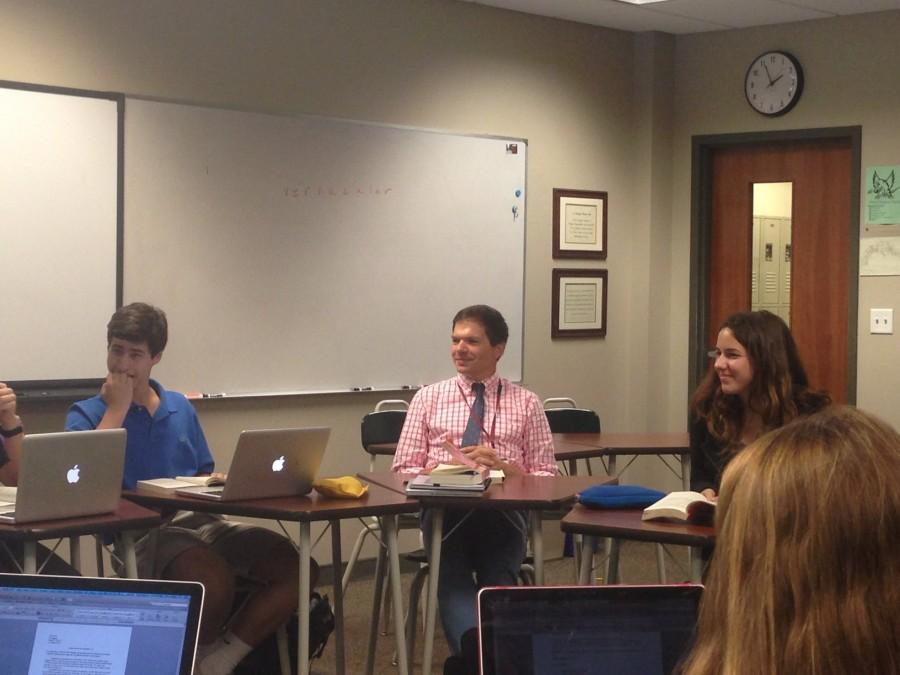 Taylor Owens, Editor-in-chief
September 3, 2014
Twenty-two teachers, staff, and faculty new to the school arrived at the St. George's Collierville campus during a time of changes to the school system.
Recently, St. George's has moved to Flik Independent School Dining and Veracross School Information Software, as well as introduced new furnishings to the school and new policies affecting the teacher and student out of class dynamic.
Head of St. George's Mr. Taylor said that transitions and change are "extremely healthy for schools and teachers" and that it is "easier for teachers new to St. George's" to integrate themselves into school culture and life.
Teachers and faculty that are new to the school have experienced all the adjustments that the school is currently undergoing. For some newbies, change is welcome and has been an outlet to ease the switch to a new school.
New Pre-Calculus and Geometry teacher, Mr. Jimmy Oxsalida, said that it was "comforting" coming into a school that is in transition.
"It's like being the new kid and you feel a little lost, but, in this case, everyone feels a little lost," said Mr. Oxsalida.
New Assistant Dean of Students, Mrs. Kayla Irvin, said that "there is so much to learn" during her first year at St. George's and that "everyone has been extremely helpful and intentional in easing the transition."
"Change is an inevitable part of working in schools," said Upper School Director, Mr. Tom Morris, and said that the addition of new teachers at this time brings "new energies, perspectives, and passions for students."
Mr. Morris said, "We are in the midst of a year of great change" and that the new faculty are the "best part of this year's changes."
Faculty and teachers new to the school may be coming in at a time of transition; however, changes are often part of a healthy school environment and bound to occur.