Lighting Up the Narrative
Finding joy despite a complex news cycle
Memphis is a city with a unique culture made up of a diverse blend of foods, music and language born from a combination of countless communities.
Despite the diversity our city represents, the Memphis community often feels overshadowed by the devastation that comes from violence and tragedy.
Haley Gilmore, middle and upper school Wellness coach and Assistant Boys Varsity Basketball Coach, explained that despite not being directly affected by the violence in Memphis, her family is still very much impacted.
"Just the fear that exists because of recent newsworthy events … it's easy to kind of hide behind that. [Thinking] 'well, that happens to other people, right?'" Coach Gilmore explained, "More recently, that hasn't been something that's been comfortable enough to make you feel secure."
Because St. George's is made up of students and faculty that are able to understand the current news, the community feels compelled to address everything that happens in Memphis.
In order to facilitate openness in the community, St. George's has to navigate these complex conversations with specificity and care.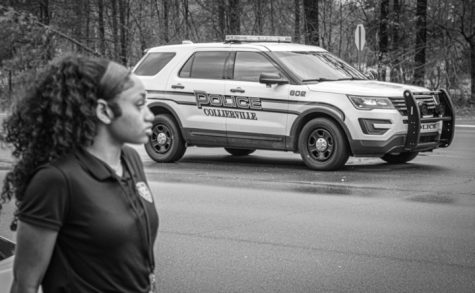 Junior Kewan Randolph explained that sometimes certain topics are overshadowed by others.
"There are some topics that we talk about but then there are some topics we don't talk about," said Randolph.
He feels that the school only addresses the things that garner big headlines. While having the school step in helps facilitate conversations, some students don't seem to truly engage and connect.
"There are people that are sympathetic, but there are some people that are just like 'oh it's Memphis, it's going to happen,'" said Randolph.
Following the murder of Tyre Nichols, solidarity has grown in the grief and desire for change among citizens of the Memphis community.
Andre Lott, Assistant Athletic Director and Head Varsity Football Coach, commented on the impact these events have had on the Memphis community.
"I think a lot of people [were] affected by the events that happened… you don't expect something like that to happen in your own city, but it's definitely very dangerous," said Coach Lott.
Finding ways to deal with the pain and grief of the seemingly endless hardships faced in Memphis is a burden that not only impacts adults but also falls on the younger people in the community.
"It's all about social media and seeing what people post… [people] are hurting that this is happening constantly in a city that we live in, and most of us have lived in since we've been born," said Randolph.
As technology continues to evolve, the access to limitless information can feel suffocating when it seems like there is a constant cycle of suffering.
"I wasn't being bombarded constantly by social media, updating me on this murder, or that tragedy or this global catastrophe…y'all have a lot of stuff that's coming to you," Coach Gilmore said.
Balancing such a massive inflow of content with school, extracurriculars, friends and family is a tedious effort. Managing content that carries such weight adds a whole new level.
"That…can be really hard to process, especially when you're not even fully developed, like, how does a sixth grader process that differently than a twelfth grader?" added Coach Gilmore.
To combat the ever-present negativity that comes with social media, outlets expressing appreciation for Memphis have erupted across social media.
Marques Cook, creator and CEO of Unapologetically Memphis media platforms, shared that the goal of the unapologeticallymemphis Instagram page is to show the positives in our community.
With the abundance of news outlets that already cover crime in the city, Cook wants to "keep [their] audience informed of the happenings of Memphis, but also not let that be the main focus of the page."
By "[trying] to find the positivity in the city rather than just [focusing] on the negativity," he aims to "bring [the Memphis community] together through knowledge, education and of course laughter."
"I feel we are connected to the community culturally," said Cook. "That was part of the reason we created Unapologetically Memphis. We wanted people to see Memphis' life and culture from the lens of a black person and learn the unique, yet fascinating, aspects that make people fall in love with the culture of Memphis" explained Cook.
Cook's goal appears to have been achieved, showcasing the parts of Memphis that students in our community enjoy.
Junior Roselyn Higareda is one of the many St. George's students who follows Cook's content on his unapologeticallymemphis Instagram account, and explained that it is important to go and enjoy the positives of Memphis.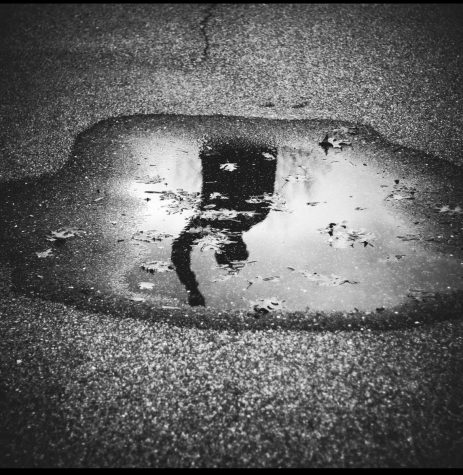 "It's just going out and just doing the stuff that's around, like the barbeque fest, … like Memphis in May" she said.
Engaging in activities in the community ties everyone together. "Music and doing stuff around Memphis, like Beale Street Music Fest … I feel really connected whenever I go," shared Higareda.
Opportunities for people all across the Memphis area to come together serve as reminders that it's not all bad. One of the most well known and adored of these is the Memphis Grizzlies basketball team.
"The Grizzlies, the grit and grind, [that's] the kind of thing that we build up as a city." explained Coach Lott.
As Memphians come together to build up the city, people also build up each other, creating a tight-knit environment.
"[The Memphis community] is like a family… when you have that family environment, you care about every single person in that community and the events that go on." Coach Lott continued.
Memphis is a city with rich history, most famously known for its role in the Civil Rights Movement and the life and death of Martin Luther King Jr. In more recent history, Memphis has garnered a reputation as one of the most dangerous cities in the United States. This status creates discrepancies between the way Memphis is viewed by the people who live here and the way Memphis is viewed by outsiders.
Cook explained that the unapologeticallymemphis Instagram account was originally started to showcase businesses and events happening around the city.
"It evolved into much more as we began spotlighting the different neighborhoods, language unique to Memphis (Memphis slang), etc. People became so intrigued with the history of the different neighborhoods," he said.
Providing not just Memphians, but also people outside of the city, with information and insight about daily life in Memphis helps expand its image to a more accurate representation of what it truly is, instead of just a city plagued by violence.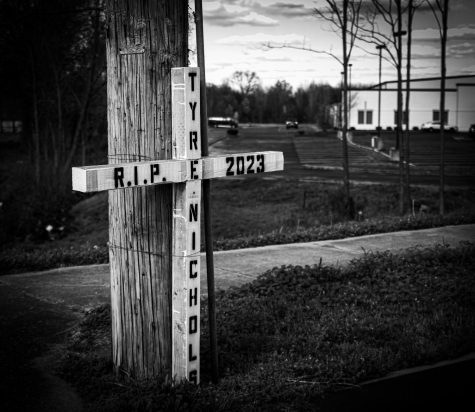 The recent controversy surrounding Ja Morant unfortunately perpetuates the violent image of Memphis seen by people outside of Memphis. The NBA suspended Morant for eight games following an Instagram live where he showed a gun while at a nightclub, describing Morant's behavior as "conduct detrimental to the league."
This kind of behavior is not only dangerous, but it has serious consequences because of Morant and the Grizzlies' massive following. This creates a complex combination of feelings: disappointment because of the reinforcement of the negative perception of Memphis despite having a platform with the power to make it positive, but also sympathy because the Grizzlies is an organization that will have its faults—just like any other.
Following his suspension, Morant has opened up about steps he's taken to correct his behavior and start his healing journey. Morant shared that he felt like he was releasing stress in an unhealthy way and is now seeking treatment to deal with his stress in ways that are better for his mental health.
The image of Memphis is not a problem that can be solved with a few quick changes. It's a continuous and ever changing obstacle. Taking strides to combat it is a constant process.
As in every city, Memphis has its faults, but the people here eagerly embrace not only the aspects of the city they love, but also the people.
Leave a Comment