COVID-19 Q&A with Arvid Isacssol
A conversation with one of the hundreds of thousands of people who have been confirmed to have the novel coronavirus.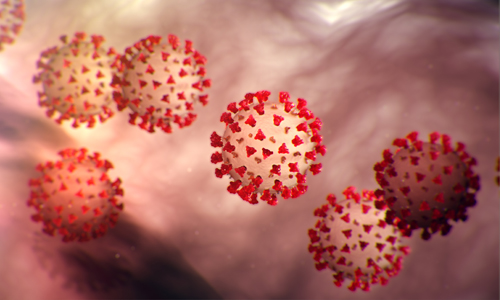 Arvid Isacssol, nephew of Social Studies Department Chair and history teacher Dr. Marianne Leung, was diagnosed with COVID-19 and kindly answered questions for the Lodge over Zoom with Web Editor Isabel Dlabach on March 20, 2020. As of that date, Isacssol was in quarantine at home with a colleague who was also diagnosed. They work as travel and ski guides in Ischgl, a ski resort village in the Austrian state of Tyrol. News organizations like CNN and BBC News have reported on the town, which has been a COVID-19 hotspot, and its potential role in the spread of the virus across Europe.
Q: Do you know how you contracted the virus? Were you traveling? Were you in contact with somebody who had it? Do you know?
A: I'm not quite sure. But I think, or I know I was in contact with several people who had the virus. I'm not sure [of] the specific person who gave me the virus.
Q: What precautions, if any, were you taking before you got the virus?
A: We didn't do anything different from before really, because we work as as guides, so we need to do our job no matter what. So we didn't do anything special until we got it, basically.
Q: What kind of guide are you? What do you do? 
A: Travel guide. So we pick up people from the airports and keep them company during the week, ski with them. Go talk or ski with them, stuff like that. So we meet a lot of people every day and that's why we wanted to get tested, because we can get a lot of people sick if we carry the virus. So we wanted to get tested.
Q: What were your symptoms like? What were you feeling? 
A: Not much. I was having a bit of a cold. I had a fever for one day, but not more than a normal cold. And my colleagues didn't feel anything basically, they're completely healthy.
Q: What was the testing like? Did you go to a hospital, did a doctor order it? What was that process like?
A: We called them one time first, called a corona[virus] hotline. But they didn't want to test us because we didn't have any symptoms. But then we found out that one of our co-workers had corona[virus], and so then we called again and they agreed on testing us, and then one doctor came to our apartment and put a stick in our throat. And then they called us after 24 hours or something.
Q: So are you quarantined at home? Are you doing anything different?
A: Yes, yeah, we are in our apartment, me and one of my colleagues.
Q: What interventions are happening over there now? What are the national and local governments doing? Are businesses shut down, are there any rules about traveling and leaving your home?
A: Yeah. In Austria, there's, I'm not sure, I think there's nine different states in Austria. The one we're in is one of the worst places for corona[virus]. So the whole state is in quarantine until, I think it's until the fifth of April. So we're not sure if we can get out until the fifth of April, but maybe we can get out because we are not Austrian citizens. That's pretty much it, so it's a lockdown, and Ischgl, the town we're working in, has been in lockdown [for] a week or so. So you can't get in or out.
Q: Is there anything else you want us to put out there, any other information?
A: No, not really. It was unbelievable how fast it went from one day to another, [it] was completely normal and then everything is shut down. It's pretty unclear, everything. We don't know that much because it's a new situation and the government doesn't know that much. And we don't know when we'll get home or what we can do. It's a really weird situation.