Volume XIV
Issue 1

Issue 2

Issue 3


Loading ...
As the 49ers prepared to take the field on Aug. 26 of last year, Colin Kaepernick, now a household name, knelt during the national anthem in order to protest police brutality...
The Deferred Action for Childhood Arrivals program was an executive order signed into law by President Barack Obama. DACA protected children of undocumented immigrants from...
Editorial: Support free student journalism
The National Scholastic Press Association implores high school journalists to follow a seven-principle Code of Ethics: be responsible, be fair, be honest, be accurate, be...
We can all agree that education is a basic human right, so why are so many youth in America being deprived of it? Many adolescents do not have access to sexual health education...
It's a matter of entertainment
Where are we dropping, boys?" This is the question that millions of gamers all around the world have been asking each other the past six months. Even if you've been living...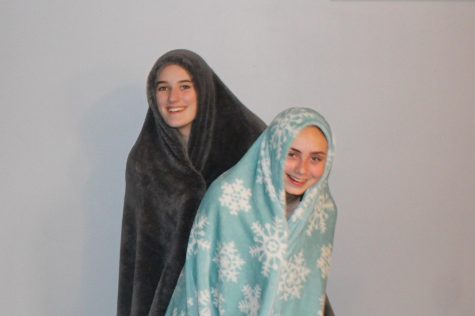 Callie Hollis and Snowden Farnsworth
September 24, 2018
It's that time of year again! Spirit week is September 24th-28th to kick off Homecoming on Friday night. Whether you are excited to wear your comfiest...
September 4, 2018
The battle royale video game genre has become incredibly popular in the past year. This type of game involves 90-100 people...
Five Quick Breakfasts To Change Your Life
August 24, 2018
For the Hungry: A Big Ole' Bowl of Oatmeal Great for test days, oatmeal fills you up without making you...
May 17, 2018
Capricorn (December 22 - January 19) Everyone already knows you're smart, so not getting those two bonus points on the...