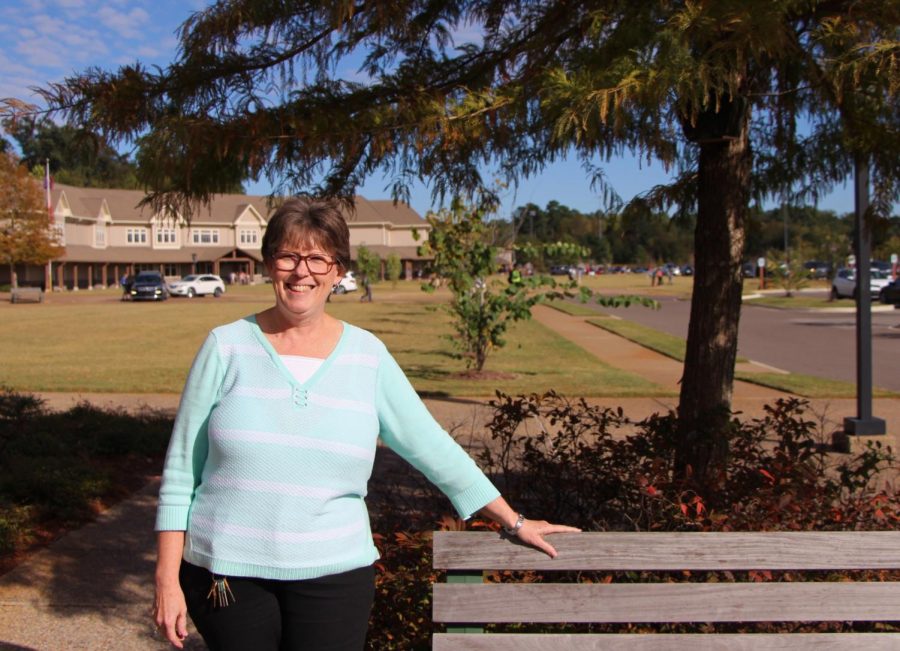 Laura Beard
"I was looking for a challenge and a change, something different," Director of Theater Arts Ms. Karen Dean said. "I needed to challenge myself a little bit more from where I was, and I found this place."
Ms. Dean recently joined the St. George's faculty as the new Director of Theater Arts and seems to be thriving. Other schools she has worked at include Bolton High School, Germantown High School and Tipton-Rosemark Academy. The transition to a new school brings a unique set of circumstances to become accustomed to, but Ms. Dean is taking it all in stride.
"I had a lot more students in the other schools, and I also had the theater on the campus where I taught. So it's really different to do that," Ms. Dean said.
Ms. Dean gives credit to all the St. George's students who are passionate about learning and the arts.
"I like the enthusiasm of the students. I like that they want to be here and they want to learn, so I can throw things at them and they just suck it up," Ms. Dean said. "I love that they want to do things."
As for St. George's schedule, Ms. Dean admits that it took some time to get acclimated to it, especially the X-blocks and office hours.
"I love the way that it works," Ms. Dean said, "but the whole concept took some getting used to."
Before coming to St. George's, Ms. Dean was awarded Best Direction by a Teacher at the 2017 Orpheum High School Musical Theater Awards. Ms. Dean hopes to take her success to St. George's and make it an award-winning program. Her long-term goals are ambitious yet reflective of a bright future for this Fine Arts program.
"I want to grow the numbers and grow the quality as I go," Ms. Dean said. "I just want to build it to where it gets to be a well-known program."