The race to finish SIS
Seniors share their SIS project journeys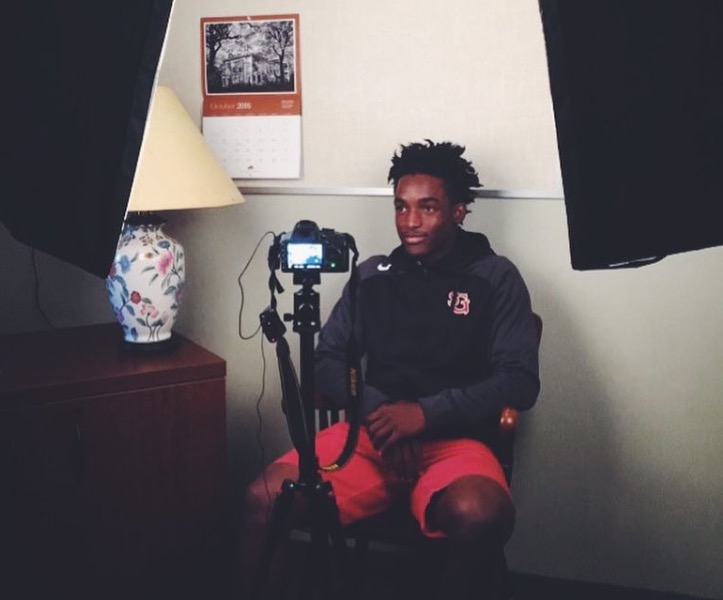 Along with sending in college applications, another thing seniors often stress about is completing their Senior Independent Study (SIS) – a creative yet daunting task for some.
According to the St. George's website, SIS is a program in which seniors create a capstone project as part of their graduation requirements. To accompany the project itself, students must also produce a 15-page research paper or a 10-page process paper. Lastly, the student's research is presented in front of a faculty panel and is assigned a Pass with Distinction, Pass, Pass with Reservation or Fail basis.
Senior Hayes Franklin plans on holding a powderpuff football tournament for the high school during the spring. To her, the most difficult part of the project itself was developing an idea to execute and research, considering that it takes time and serious thought.
"It's a lot of work, of course, but it's also a lot of thinking. I think the hardest thing for me was figuring out what I wanted to do and then figuring out all the little kinks to be fixed," Franklin said. "That can be difficult because I don't know how many people are going to sign up, so just trying to figure all of that out is kind of hard."
For senior Anna Darty's project, she is taking pictures of the senior class and hopes to have an art show on Martin Luther King Jr. Day that displays the various collages she will edit. Even though she enjoys photography, she still has difficulty with taking pictures of students, which adds on to the pressures of completing the SIS.
"Figuring out how to take pictures without making people feel awkward is a big thing for my SIS, and it's a thing I probably will struggle with the entire project," Darty said. "Making people come to the show is what I'm worried about because if people don't come, I've kind of failed, and there's no point of me doing it."
Some students, including Lauren Marotta, focused their SIS project on education. Marotta is planning a self-defense class, which will take place on Senior Day. Self-defense, Marotta believes, will be an important life skill for seniors to have before embarking on their college journey.
"I'm doing it because a lot of people do not know how to protect themselves if they get into dangerous situations. I think since we're going to college, it's important to know how to defend ourselves and help other people if we're in uncomfortable situations or environments," Marotta said. "What I want in the end is for everyone to feel confident and protect themselves if necessary."
John Slater Mann is one of the few seniors who has already completed the creative aspect of their SIS. Mann, who is passionate about the outdoors, built a floating dock on Bulldog Lake, which has been used in the St. George's classroom curriculum. During his project, Mann learned more about carpentry and how to overcome obstacles in a short span of time.
"I definitely learned more about architecture, even though I never thought of architecture going into it, where it involved getting the measurements and laying out all of the supplies you need beforehand," Mann said. "I also learned that you come across things that you never know about that you need to solve within the next 24 hours. Some of the stuff I was struggling with, like hinges, I wasn't even thinking about."
The SIS project ultimately challenges St. George's students to think creatively and provides the opportunity of self-reflection amidst pressures of finishing on time and simply passing in order to graduate.  
"It definitely will help with time management in the end, even if I can't master it now. It's also kind of fun to see what I'm interested in versus a teacher who says you have to do something," Marotta said. "It's a fun way to get to know yourself more, even though it is hard and time consuming."