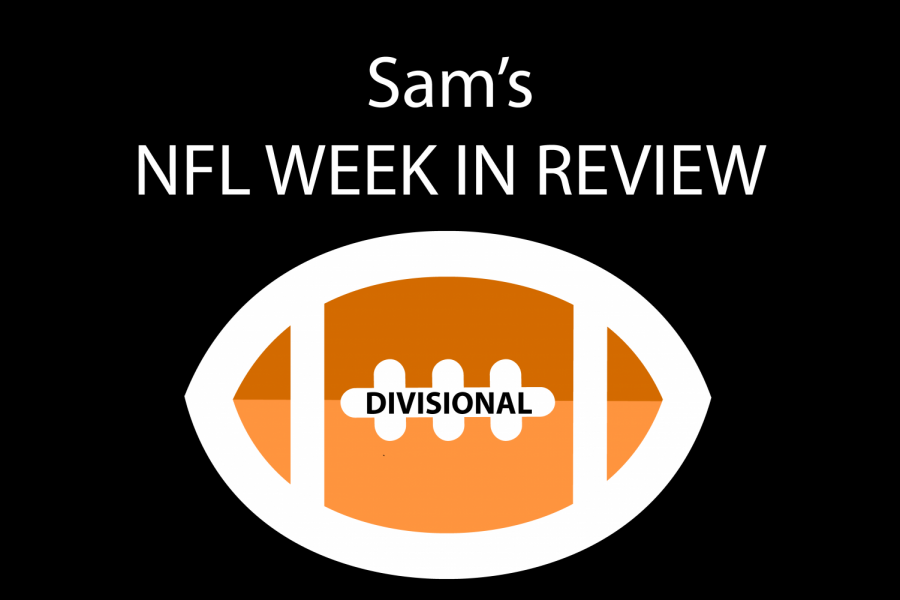 Sierra Sellers
49ers 27, Vikings 10
It was a battle of two excellent running games and two stout defensive fronts, but San Francisco prevailed on both sides of the ball to lead them to their first playoff win in a number of years. The defense for the 49ers just overwhelmed the Minnesota offensive line and essentially took away Dalvin Cook, who had been the focus of the Vikings offense all season. As a result, the Vikings struggled on offense while the 49ers cruised to 27 points. The only hiccup for the 49ers came when Jimmy Garoppolo threw a pass right to middle linebacker Eric Kendricks. However, the 49ers look to be a dangerous threat to their next opponent in the NFC championship game.
Titans 28, Ravens 12
Anyone who thought the last Titans upset victory against the Patriots was a fluke, here's another as the red hot Titans stunned the league-leading Ravens at home. The Titans scored first at the end of the first quarter and never looked back, as they continued to run Derrick Henry right up the middle and passed where they needed to. The most interesting touchdown of the night was a trick play in which Derrick Henry threw a touchdown pass to Corey Davis. The Ravens offense, on the other hand, looked rattled from the beginning. Receivers dropped passes, Lamar Jackson turned the ball over three times, and the Ravens didn't look like themselves in what will prove to be a disappointing end to a season that was magical up to this point. The Titans, on the other hand, will continue to fight on in an impressive playoff run as heavy underdogs. Time will tell how their story will end, but it has been the biggest surprise of the playoffs thus far.
Chiefs 51, Texans 31
The phrase "power can quickly change hands" really applies to this game. The Chiefs were sluggish and the Texans looked sharp in the first quarter as Houston jumped out to a 24-0 lead in the early second quarter. The game appeared to be one sided until a great kick return by Mecole Hardman seemed to breathe life into the Chiefs in the mid second quarter. From this point on, it was all Kansas City as the Chiefs stormed back to make it 28-24 at halftime after scoring three times in about four minutes on the way. Patrick Mahomes and the offense didn't let up in the second half, scoring three touchdowns and a field goal while the Texans only managed one in the second half. After watching this game, I am nervous as a Titans fan because the Chiefs have proven time and time again that they can score quickly and often. Fingers crossed the Titans can put something together next week.
Packers 28, Seahawks 23
It was much closer for the Packers then I was comfortable with. Aaron Rodgers looked sharp for a majority of the game, with the Packers jumping out to a 28-10 lead midway through the fourth quarter. However, the Seahawks went on to score two unanswered touchdowns and very nearly complete the comeback. If the Packers want to have a shot against the 49ers next week, they need to play the way they played for the first two and a half quarters for the entire game. The 49ers crushed the Packers 37-8 in the regular season in an uncharacteristically bad game for Green Bay. I hope that that isn't the case next week, and I am still trying to figure out how I will cope if the Packers and Titans end up against each other in the Super Bowl…