You're Never Too Old to Celebrate Halloween
Why we need to continue the tradition of the Haunted Hallway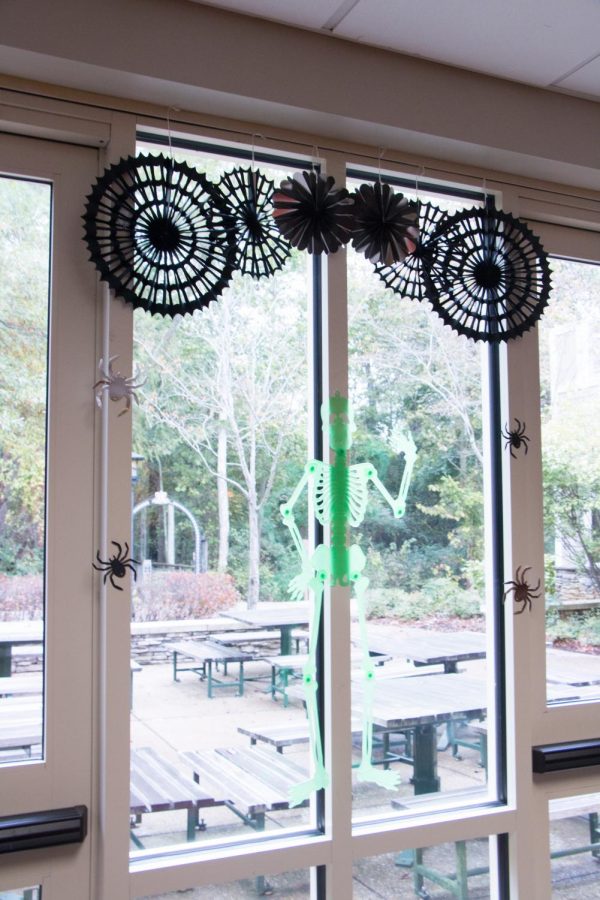 Do you remember the Middle School Halloween Dance? Middle schoolers would come to school on a Saturday night, dressed in their Halloween costumes and have a spooky night with music, food and the best part, the haunted hallway. Why did it stop? 
In my opinion, the Halloween Haunted Hallway should continue into high school. We deserve to have some fun and take a break from the stress of school. A great way to do this would be by dressing up as our favorite characters and being spooked by a haunted hallway. 
I think that school, especially right now, is extremely stressful for students, particularly  for seniors who have the stress of college applications added on to their school curriculum. Around this time each year, school seems like a waking nightmare, with teachers cramming work into the short time before students go into Thanksgiving and Christmas breaks. Juniors and sophomores are also taking the PSAT the day before Halloween, which can get stressful because the PSAT can give students scholarships and new college opportunities. If there was a fun Halloween themed event, students would get a well-deserved break from the stress of schoolwork and the end of the first semester. 
Some schools have been banning their students from wearing their Halloween costumes to school because there is always a chance that students could get carried away with their costumes. While this concern is not unwarranted, I think that it's important to let students have fun and  show their spirit for Halloween, as long as they understand what costumes are appropriate for school, and which costumes would disrupt the school environment. This is another fun way to let students have a moment of relief in the time of stress. 
Above all else, since this is the last Halloween the seniors will have together, I think it would be fun to allow this fun tradition. If we carry it on, the seniors will be able to look back and compare the Haunted Hallway from sixth grade to senior year. There are many traditions that continue from middle school to  high school, such as spirit days and dances, and I think many students would enjoy continuing this tradition. The holidays are for everyone, not just little kids.